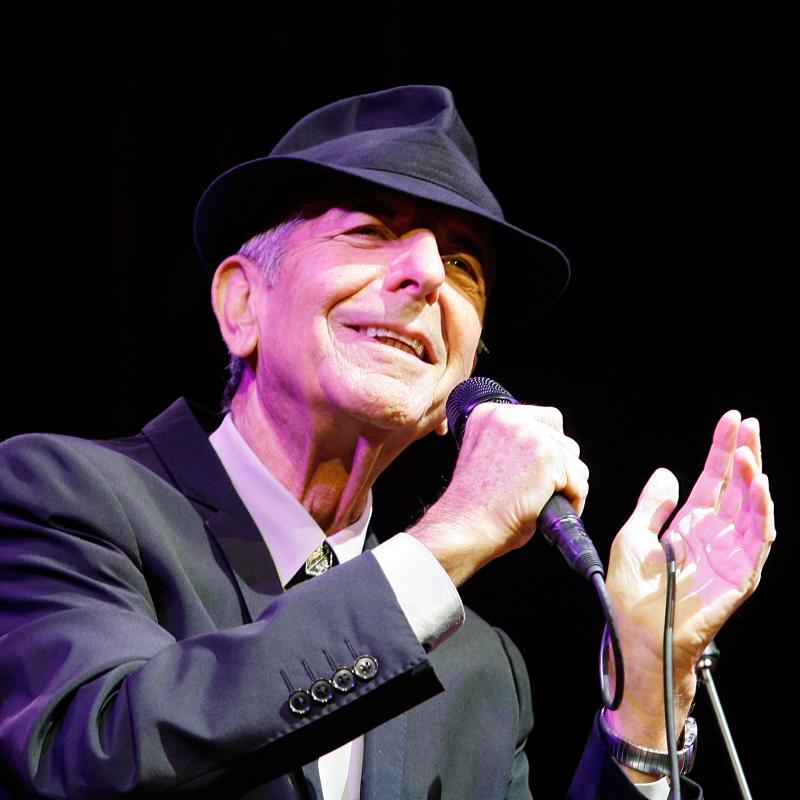 Leonard Cohen's 'Book of Longing'
Leonard Cohen's poetry career began 50 years ago with the 1956 publication of Let Us Compare Mythologies. His new volume of poetry is called Book of Longing. Cohen, known better as the deep-voiced writer of songs that straddle the folk-rock fence, is also working on an upcoming album to be released later this year.
Transcript
Transcript currently not available
Transcripts are created on a rush deadline, and accuracy and availability may vary. This text may not be in its final form and may be updated or revised in the future. Please be aware that the authoritative record of Fresh Air interviews and reviews are the audio recordings of each segment.
You May Also like
Leonard Cohen is a singer-songwriter, whose unpolished voice is described as "intimate." His folk music was popular in the 1960s and his songs have been recorded by many artists. Before becoming a musician, Cohen was already a novelist and poet best known for his novel "Beautiful Losers."
Pulitzer Prize-winning poet and essayist William Stanley Merwin was known in the 1960s as an anti-war poet. Now an environmental activist, Merwin has published a new book of poems, The Shadow of Sirius, which addresses themes of memory and mortality.
When Emily Dickinson died in the 1880s, she was a reclusive, barely published writer. Today, she is a fully canonized, iconic poet. Former U.S. poet laureate Billy Collins says the progress of her status was unprecedented.