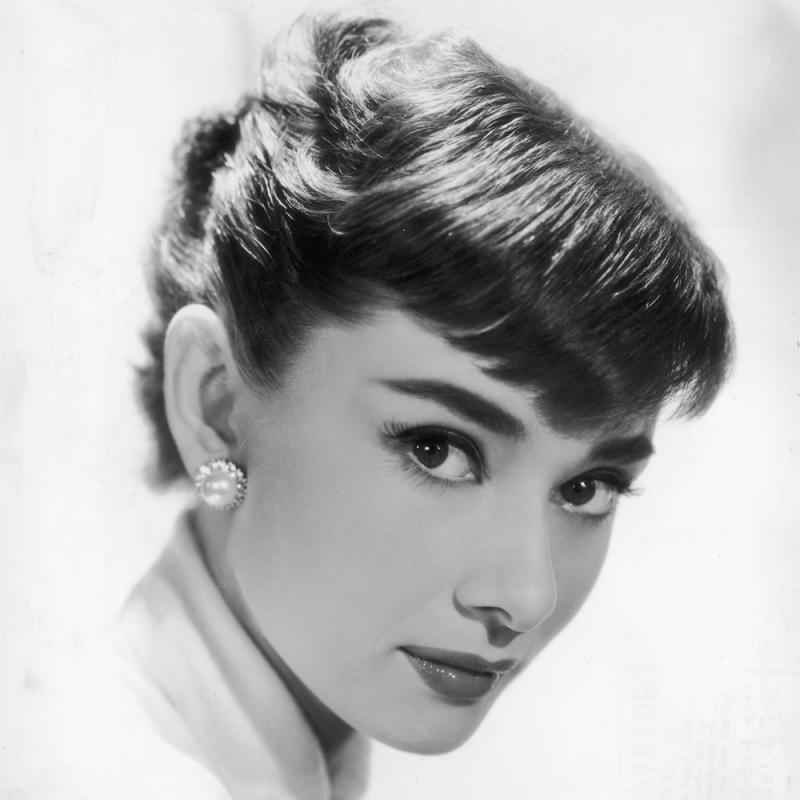 Film Legend and Humanitarian Audrey Hepburn.
Actress Audrey Hepburn. She rocketed to international stardom for her Oscar-winning role in the film "Roman Holiday," co-starring Gregory Peck. Her other roles include Eliza Doolittle in "My Fair Lady," the blind, tormented heroine of "Wait Until Dark," and opposite Cary Grant in "Charade." She recently returned from Ethiopia on behalf of UNICEF, for whom she now serves as a Special Ambassador.
Other segments from the episode on April 15, 1988
Fresh Air with Terry Gross, April 15, 1988: Interview with Audrey Hepburn; Commentary on Cousin Joe; Interview with Alan Rudolph; Commentary on the television program "Home."
New Orleans pianist and singer Mac Rebennack pays tribute to one of his own, the New Orleans pianist and singer Cousin Joe. This is the fifth of a seven-part performance series with Rebennack, who is also known as Dr. John.
Film director Alan Rudolph. His films include "Choose Me," "Trouble in Mind," "Welcome to L.A." and "Made in Heaven." His latest film, "The Moderns," which took ten years to make, is set in the ex-patriot community in Paris in the 1920s and features many actors and actresses who have appeared in his earlier films, such as Keith Carradine and Genevieve Bujold and Geraldine Chaplin.
Critic-at-Large Laurie Stone discusses the new ABC show "Home." The format is similar to the morning news shows, like "Good Morning America," and "The Today Show," mixing live interviews with pre-produced segments, all of which revolve around domestic issues, like how to make pot scrubbers out of onion bags.
Transcript
Transcript currently not available.
Transcripts are created on a rush deadline, and accuracy and availability may vary. This text may not be in its final form and may be updated or revised in the future. Please be aware that the authoritative record of Fresh Air interviews and reviews are the audio recordings of each segment.
You May Also like
Film Director and choreographer Stanley Donen He directed "On the Town," "Singin' in the Rain," "Seven Brides for Seven Brothers," "Funny Girl," and more. He collaborated with Gene Kelly as dance director on such films as "Cover Girl," and "Anchors Away." There's a new biography of Donen, Dancing on the Ceiling: Stanley Donen and his Movies (Knopf), written by Stephen M. Silverman.
In The Child Catchers, Kathryn Joyce explores the outsized influence of evangelical Christian groups on the overseas adoption industry. The adoption movement has orchestrated a boom-and-bust market that can exploit poor families in countries where regulations are weak and "orphans" may not actually be orphans.
Yirga finds his way into Ethiopian standards, displays his flair for jazz over solo and ensemble pieces, and performs effortless homages to vintage soul. He holds everything together with voracious talent that helps him savor each musical flavor.