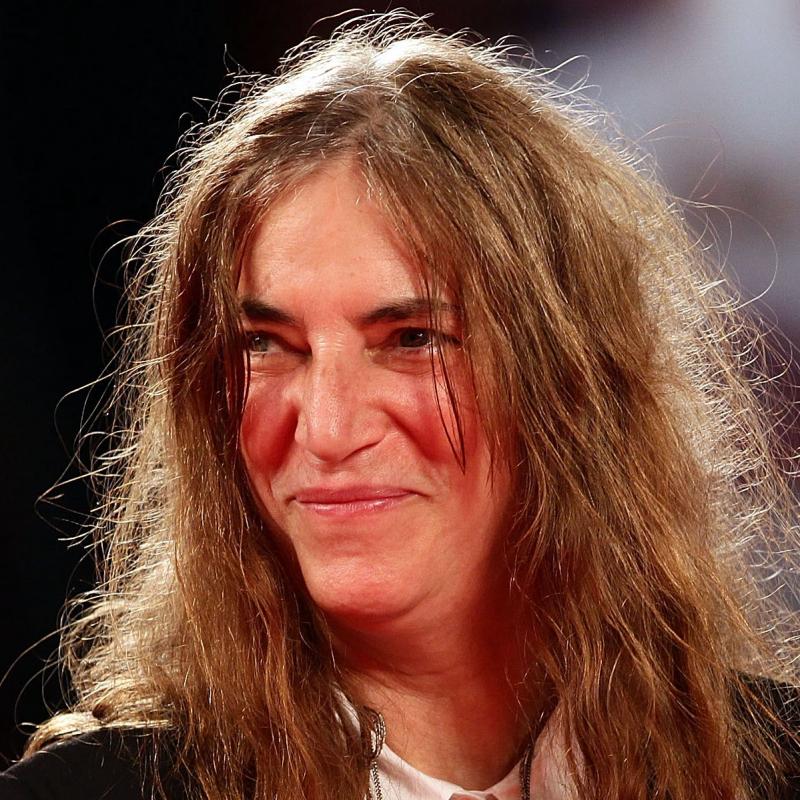 The Godmother of Punk On Life and Loss.
Singer and poet, Patti Smith. Her new CD, "Gone Again" (Arista), is inspired by the passing of her musician-husband, Fred "Sonic" Smith of the MC5, and her brother, Todd. They died weeks apart in the fall of 1994. Her first four albums, recorded in the 1970s, established Smith as skinny "Godmother" of punk. Through the 1980s, while raising her children in a Detroit suburb, Smith recorded one album but made plans to record new music with Fred in the summer of 1995. Smith says unlike her punk days, her current performances have attracted a wide range of listeners, from truck drivers to Dead Heads to suburbanites.
Other segments from the episode on June 24, 1996
Fresh Air with Terry Gross, June 24, 1996: Interview with Patti Smith; Review of the television shows "Karaoke" and "Cold Lazarus."
Fresh Air's television critic, David Bianculli, reviews the final works of British TV producer Dennis Potter.
Transcript
Transcript currently not available.
Transcripts are created on a rush deadline, and accuracy and availability may vary. This text may not be in its final form and may be updated or revised in the future. Please be aware that the authoritative record of Fresh Air interviews and reviews are the audio recordings of each segment.
You May Also like
It was in 1967, on her first day in New York, that 20-year-old aspiring poet Patti Smith met fellow artist Robert Mapplethorpe. Their friendship, romance and creative collaboration began on that day and lasted until Mapplethorpe's death in 1989.
Poet, performer, and punk rocker Patti Smith. Early in her career she lived with photographer Robert Mapplethorpe, and -- she says -- the two helped each other form and develop their individual talents. (Her 1975 debut album cover was photograph was taken by Mappelthorpe.) Terry talks with Smith on the occasion of the publication of, "Mappelthorpe Altars," (Random House) the color companion volume to the collection of his black-and-white prints, "Mapplethorpe" published in 1992.
Nobel Prize-winning author Kazuo Ishiguro didn't set out to become a novelist. In the 1960s, he came to San Francisco from England with his acoustic guitar, hoping to make it as a singer-songwriter.