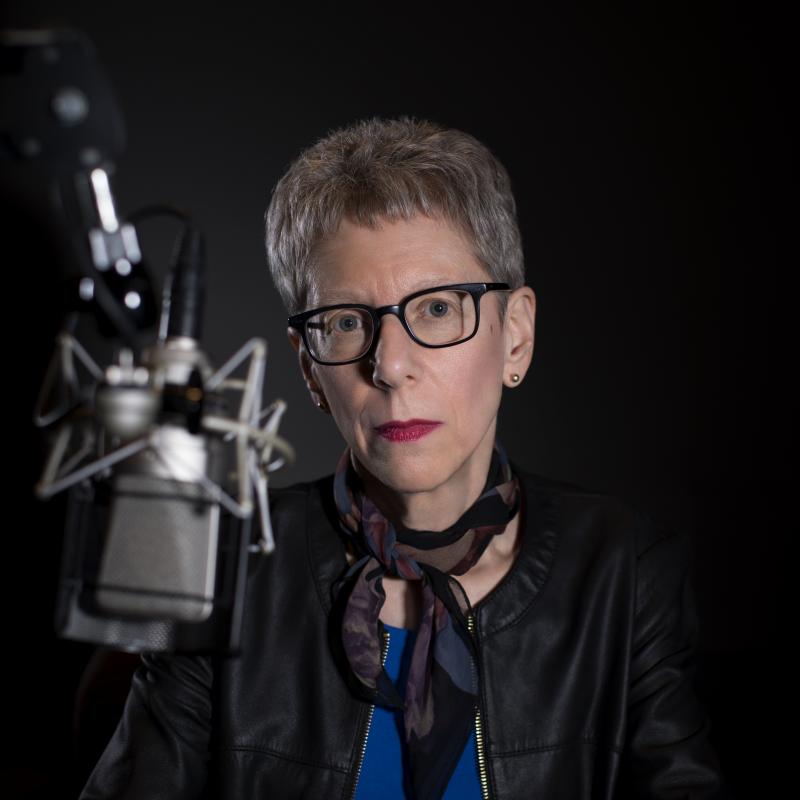 Terry Gross
Terry Gross is the host and an executive producer of Fresh Air, the daily program of interviews and reviews. It is produced at WHYY in Philadelphia, where Gross began hosting the show in 1975, when it was broadcast only locally. She was awarded a National Humanities Medal from President Obama in 2016. Fresh Air with Terry Gross received a Peabody Award in 1994 for its "probing questions, revelatory interviews and unusual insight." America Women in Radio and Television presented her with a Gracie Award in 1999 in the category of National Network Radio Personality. In 2003, she received the Corporation for Public Broadcasting's Edward R. Murrow Award for her "outstanding contributions to public radio" and for advancing the "growth, quality and positive image of radio." Gross is the author of All I Did Was Ask: Conversations with Writers, Actors, Musicians and Artists, published by Hyperion in 2004. She was born and raised in Brooklyn, NY, and received a bachelor's degree in English and M.Ed. in communications from the State University of New York at Buffalo. She began her radio career in 1973 at public radio station WBFO in Buffalo, NY.
Elizabeth Olsen and Paul Bettany star as a witch and an android in the newest entry in Disney's Marvel universe. WandaVision is framed like a sitcom, but will likely get much more dramatic.
The documentarian, who died Jan. 7, spent decades following the lives of a group of British citizens, updating their stories with a new episode every seven years. Originally broadcast in 2013.
Link, who died Dec. 27, worked with Richard Levinson to write classic TV shows, as well as groundbreaking TV movies about social issues. Originally broadcast in 1989.