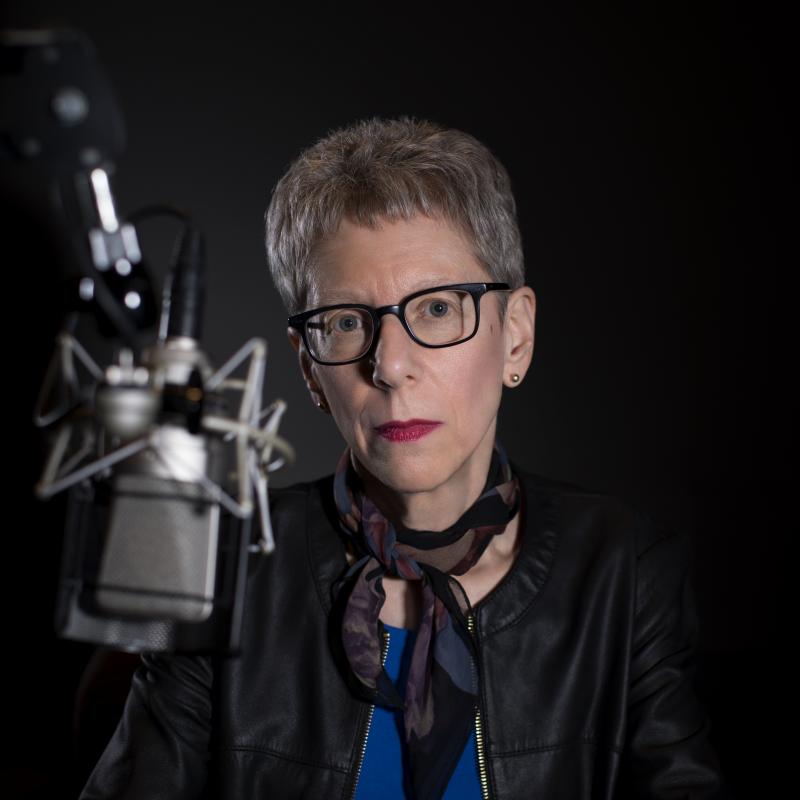 Terry Gross
Terry Gross is the host and an executive producer of Fresh Air, the daily program of interviews and reviews. It is produced at WHYY in Philadelphia, where Gross began hosting the show in 1975, when it was broadcast only locally. She was awarded a National Humanities Medal from President Obama in 2016. Fresh Air with Terry Gross received a Peabody Award in 1994 for its "probing questions, revelatory interviews and unusual insight." America Women in Radio and Television presented her with a Gracie Award in 1999 in the category of National Network Radio Personality. In 2003, she received the Corporation for Public Broadcasting's Edward R. Murrow Award for her "outstanding contributions to public radio" and for advancing the "growth, quality and positive image of radio." Gross is the author of All I Did Was Ask: Conversations with Writers, Actors, Musicians and Artists, published by Hyperion in 2004. She was born and raised in Brooklyn, NY, and received a bachelor's degree in English and M.Ed. in communications from the State University of New York at Buffalo. She began her radio career in 1973 at public radio station WBFO in Buffalo, NY.
In June 2018, the world held its breath for 18 days as a group of elite cave divers risked everything to rescue 12 boys and their coach from an underwater cave in Northern Thailand. A talk with the film makers who made a documentary about the rescue, and with one of the divers who helped rescue the boys and their coach.
British singer, songwriter and guitarist Lowe got his start in the '70s pub-rock era. His 2001 album, The Convincer, has been newly remastered and reissued. Originally broadcast in 2001 and 2011.
Afghan British journalist Najibullah Quraishi has had trouble sleeping for more than two hours a stretch ever since the U.S. withdrew troops from Afghanistan in August and the Taliban came back into power. Quraishi grew up in Afghanistan under Soviet and Taliban rule, and began reporting on the Taliban before the Sept. 11, 2001, al-Qaida attacks and the onset of the U.S. Afghan war. He's currently in Kabul reporting for his upcoming PBS Frontline documentary, Taliban Takeover, (airing Oct. 12) which details life in Afghanistan now.