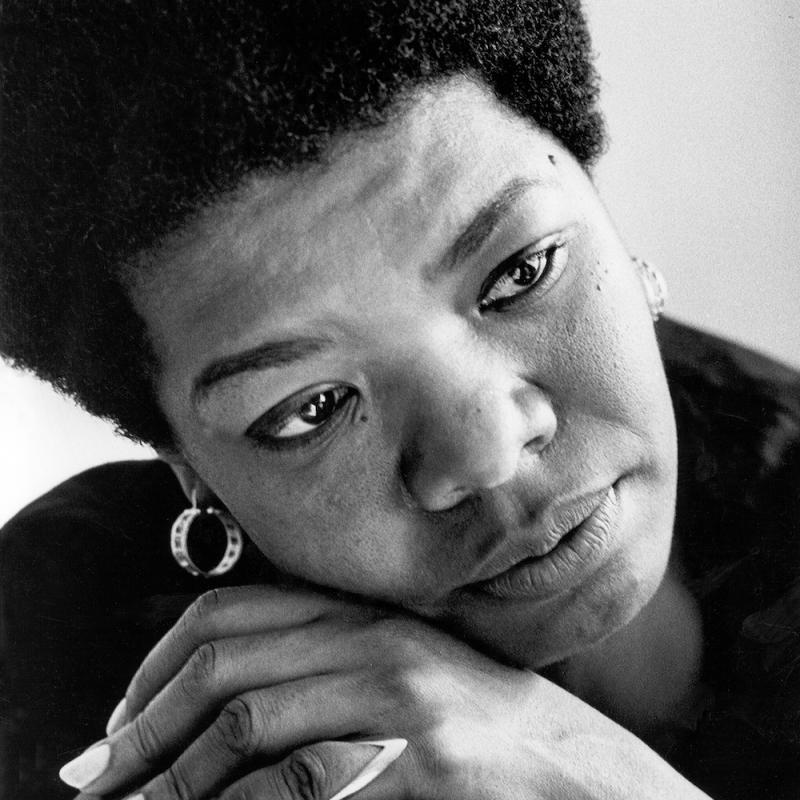 As a Guest
6 segments
In 1986, Angelou spoke to Terry Gross about Southern influences in her writing, her love of autobiography and how, as a traumatized young girl, poetry inspired her to start speaking again.
The nation's inaugural poet, Maya Angelou. Her multi-volume autobiography and many books of poetry have proven her to be one of America greatest writers. (REBROADCAST from April 22, 1986).
The writer, known for her ongoing series of autobiographies, is one of this country's leading black female poets. She talks with Fresh Air guest host Marty Moss-Coane about how she switches between prose and poetry, and the formal, respectful modes of communication she prefers in the classroom and other professional contexts -- which Angelou says is an integral part of the African American community.