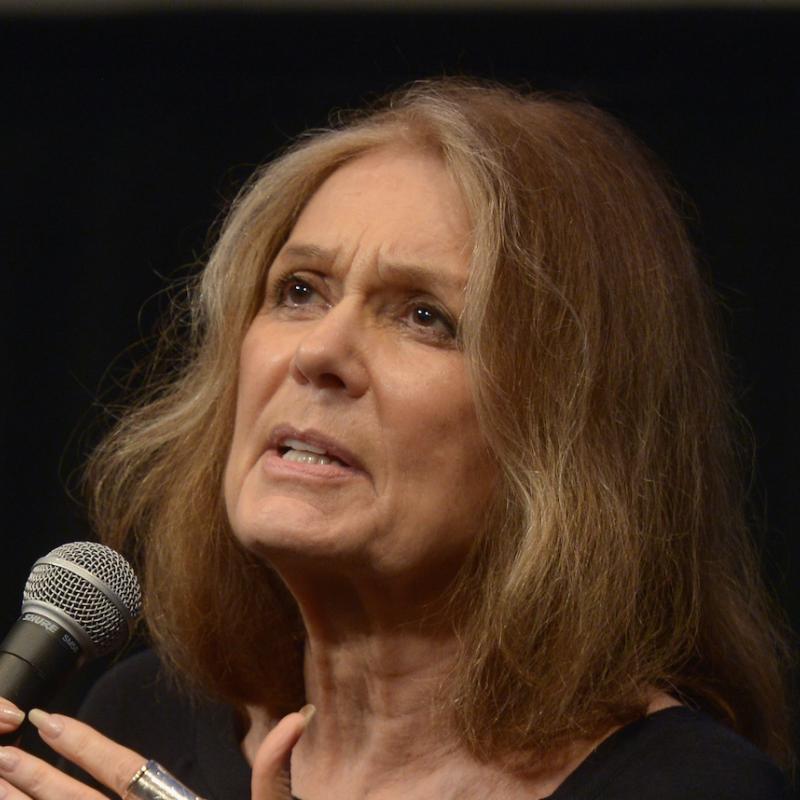 Gloria Steinem Discusses Women and Self-Esteem.
Feminist and writer Gloria Steinem. In her new book, "Revolution From Within," Steinem departs from her usual straightforward discussions about women and society, and she examines the link between personal self-esteem and outward issues such as feminism. (It's published by Little, Brown).
Other segments from the episode on January 22, 1992
Fresh Air with Terry Gross, January 22, 1992: Interview with Gloria Steinem; Review of Tatyana Tolstaya's book "Sleepwalker in A Fog"; Interview with Everett Quinton; Commentary on rock in 1982.
Book critic John Leonard reviews "Sleepwalker In A Fog," the new collection of stories by Russian writer Tatyana Tolstaya (tot-yah-nah toll-STOY-yah). It's published by Knopf).
Actor Everett Quinton. He's the director of "The Ridiculous Theatrical Company," a New York based acting troupe who's members often appear in drag. The company's won many Obie awards and is now in its 25th year. To celebrate, they're staging two shows, "Bluebeard," the story of a man trying to create a third sex, and a one-man show called "The Bells."
Rock historian Ed Ward concludes his look at the last four decades of rock with a profile of 1982.
Transcript
Transcript currently not available.
Transcripts are created on a rush deadline, and accuracy and availability may vary. This text may not be in its final form and may be updated or revised in the future. Please be aware that the authoritative record of Fresh Air interviews and reviews are the audio recordings of each segment.
You May Also like
Feminist writer Deirdre English. She wrote a recent New York Times review of Gloria Steinem's new book "Revolution From Within: A Book of Self-Esteem." English is critical of Steinem's "quiet revolution of self-
Writer, feminist, organizer, and the founder of Ms. Magazine, Gloria Steinem. She has a new book of essays, "Moving Beyond Words, (Simon & Schuster). In one of the essays she wonders -- what if Freud were female? -- and imagines what life would be like if one of the most "enduring, influential, and fiercely defended thinkers" in Western civilization were Dr. Phyllis Freud. In her new book Steinem also reflects on turning 60.
Gloria Steinem returns to Fresh Air to discuss the history and workplace culture of the feminist magazine she cofounded, as well as the state of the women's movement today.