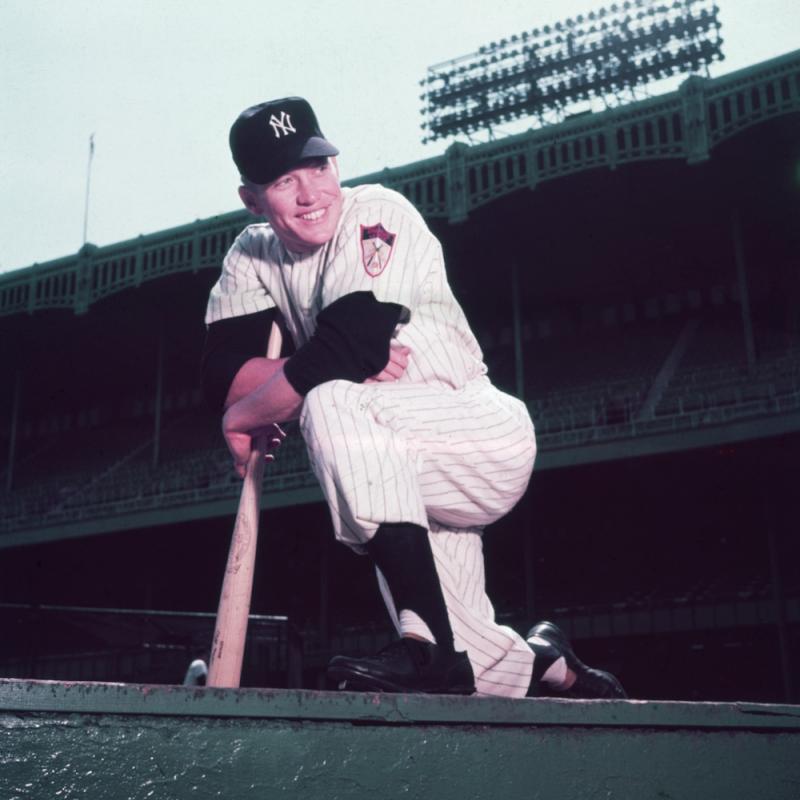 Getting to Know "The Mick."
Baseball legend Mickey Mantle played for the New York Yankees his entire career, from 1951-1968. Mantle grew up in small Oklahoma town, but his personal life, including drinking and abandoning his family, did not always live up to his all-American image. Mantle's new autobiography is "The Mick."
Transcript
Transcript currently not available.
Transcripts are created on a rush deadline, and accuracy and availability may vary. This text may not be in its final form and may be updated or revised in the future. Please be aware that the authoritative record of Fresh Air interviews and reviews are the audio recordings of each segment.