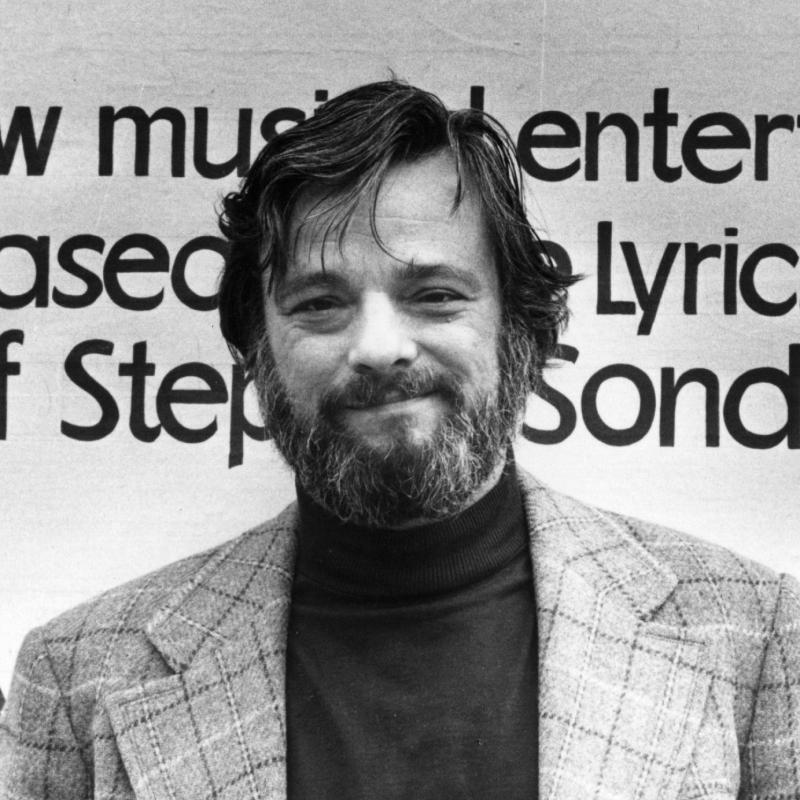 As a Guest
20 segments
We continue our tribute to Sondheim by listening back to a 2010 interview in which he shared the stories behind some of his most famous songs and gave his take on other great lyricists.
Sondheim, who died Nov. 26, was the lyricist and composer who gave us Sweeney Todd, Into the Woods and other shows. In 2010 he spoke about his writing process, from rhyming to finding the right note.
Sondheim, who turned 90 on March 22, composed the music and lyrics for Sweeney Todd, Into the Woods, Company and other shows. He spoke about his career in musical theater in this 2010 interview.
As a Topic
21 segments
James Lapine worked with Stephen Sondheim on Sunday in the Park with George, Into the Woods and Passion. In Putting it Together, he draws on interviews with Sondheim and members of the cast and crew.
"I always considered song parody kind of cheap," the Emmy-nominated lyricist and performer says. "But ... I've gotten [such a] response from others ... that I'm appreciating it as an art form."
After starring in Broadway shows like The Music Man and Candide, Cook struggled with addiction, then staged a successful second career as a cabaret singer. Originally broadcast June 27, 2016.