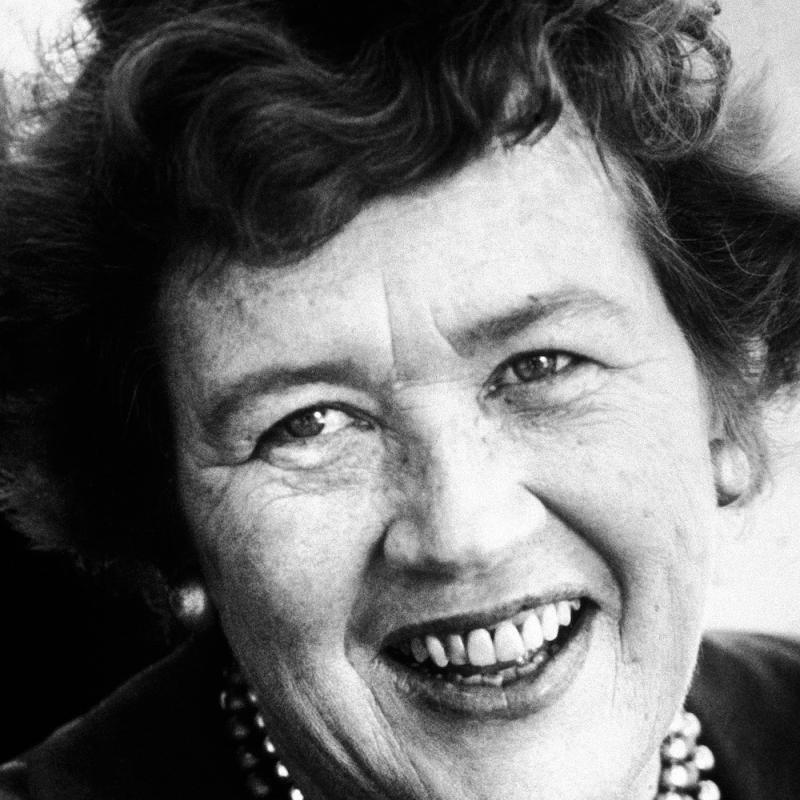 As a Guest
8 segments
The renown chef and public television star, who died in 2004, spoke to Fresh Air in 1989 about the food she ate as a child in Pasadena, Calif. Child is the subject of the new documentary, Julia.
The TV star and educator talks about her early days in food, her training and teaching in France, and how anyone can learn to cook and eat well.
In a 1989 interview, Julia Child describes the first meal she had in France in 1948 — the start of her lifelong love affair with French cooking. With her signature combination of gusto and charm, Child would spend the rest of her career guiding American amateurs through the intricacies of French cuisine.
As a Topic
1 segment
The Food Network draws more viewers than any of the cable news channels, but Americans are actually cooking less than ever. Food-culture writer Michael Pollan (The Omnivore's Dilemma) ponders the phenomenon.