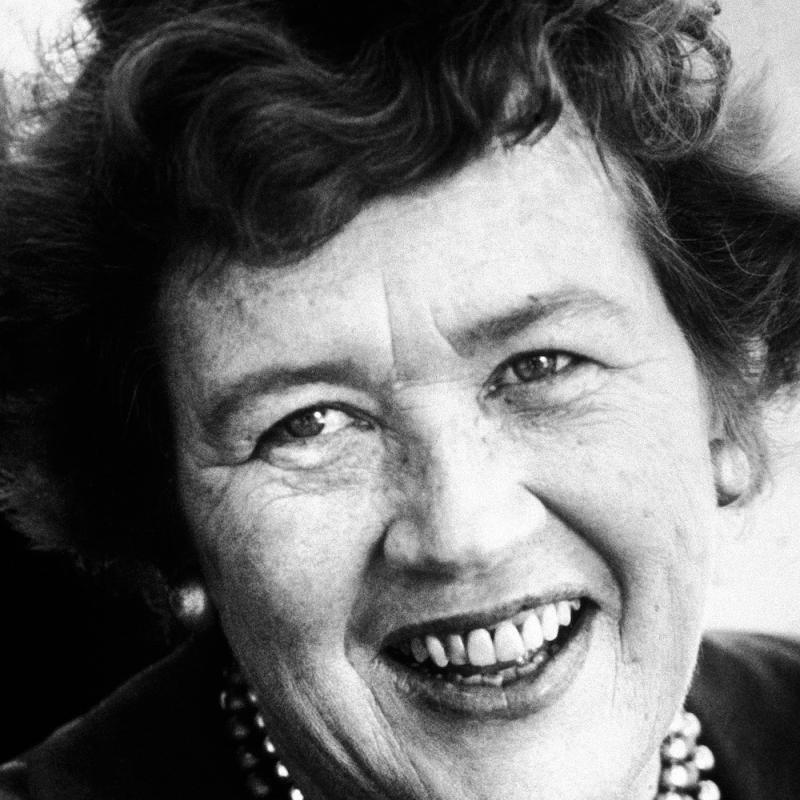 As a Guest
7 segments
The TV star and educator talks about her early days in food, her training and teaching in France, and how anyone can learn to cook and eat well.
In a 1989 interview, Julia Child describes the first meal she had in France in 1948 — the start of her lifelong love affair with French cooking. With her signature combination of gusto and charm, Child would spend the rest of her career guiding American amateurs through the intricacies of French cuisine.
For generations of Americans, chef Julia Child was a fearless guide through the complexities of French cooking — on the page, and on her eight TV shows. Fresh Air revisits an interview with Child from 1989.
As a Topic
2 segments
The Food Network draws more viewers than any of the cable news channels, but Americans are actually cooking less than ever. Food-culture writer Michael Pollan (The Omnivore's Dilemma) ponders the phenomenon.
Though Meryl Streep shines in Julie & Julia, film critic David Edelstein says Nora Ephron strains to blend the lives of the two women is her new film.