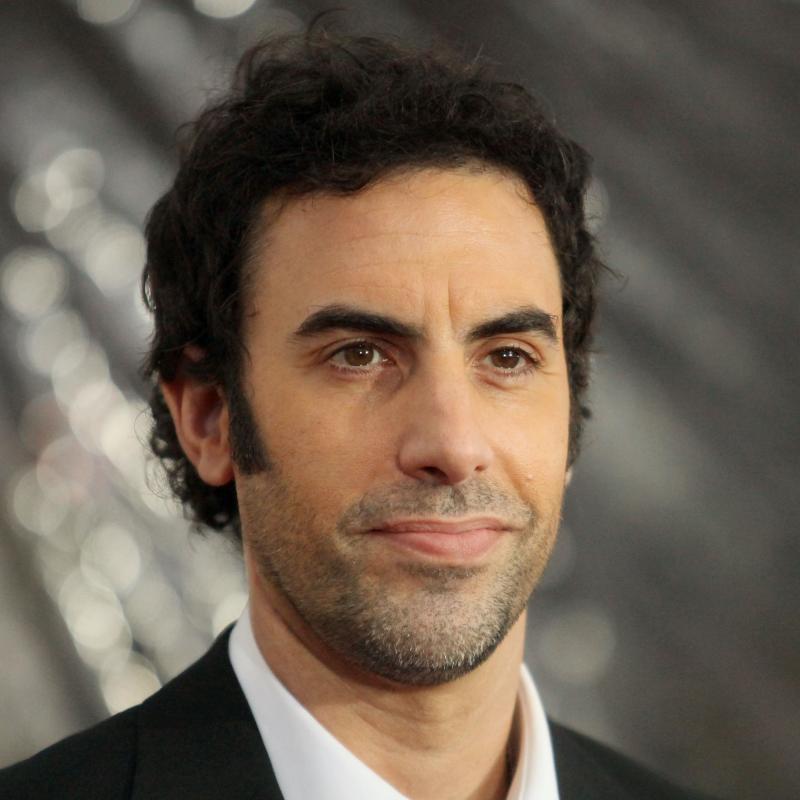 As a Guest
11 segments
Sacha Baron Cohen talks about reviving his signature character Borat a dimwitted, anti-Semitic, sexist TV journalist from Kazakhstan and playing Abbie Hoffman in the real-life activist in the film The Trial of the Chicago 7.
As a Topic
4 segments
Sacha Baron Cohen's latest jaunt — as a flamboyantly gay Austrian fashionista — is funnier and riskier than Borat. Sure, he's a cheap-shot artist, but he's one who's often got a righteous point.
Fresh Air critic at-large John Powers will talk about the events that defined American culture this year. Highlights include the Borat movie, Stephen Colbert's speech at the White House correspondent's dinner, George Allen's use of a racial slur during the 2006 U.S. Senate race in Virginia, and the rise of YouTube.com as a mechanism for rapid dissemination of information. John Powers is also a critic for Vogue magazine.
The controversial new hit film Borat provides insight into how documentary and reality TV are really made. These programs all shape and color their characters, whether their intention is farce or sober assessment of a serious subject.