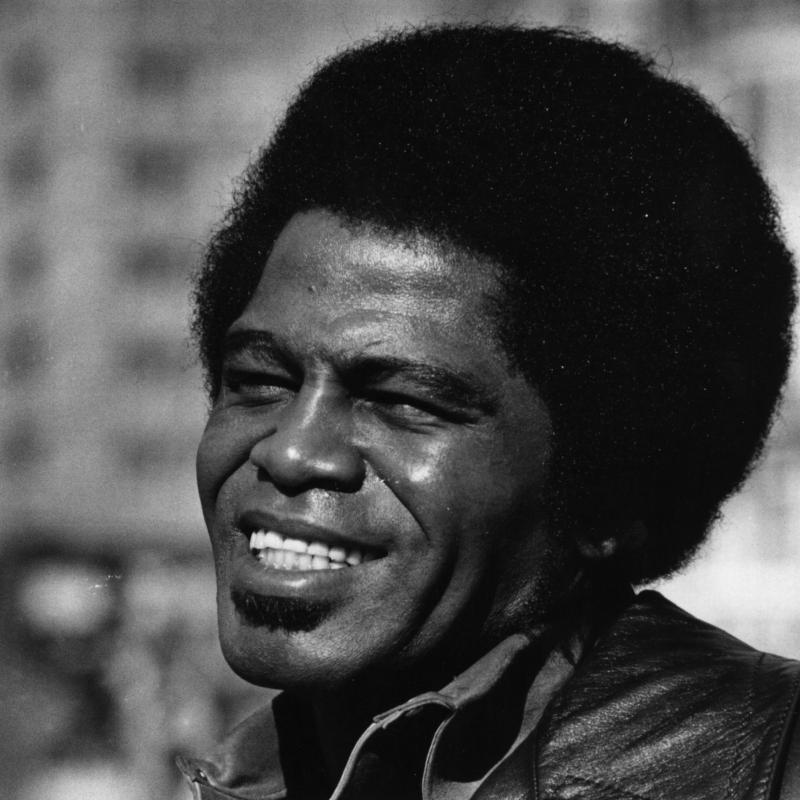 As a Guest
5 segments
James Brown is featured in the new biopic Get On Up. In '80s and '90s, Terry Gross talked with his biographer and two musicians who played in his band. And in 2005, she talked with Brown himself.
Funk bassist and psychedelic soulster Bootsy Collins is known for his solid grooves and flashy style. Collins got his start at Cincinnati's famed King Records, where he began as a session musician before joining James Brown's band, The JBs.
We hear once more from the soul legend.
As a Topic
15 segments
The old-school Brooklyn funk and soul band just released its fourth album, I Learned the Hard Way. Sharon Jones and bassist Gabriel Roth join Fresh Air to discuss the band's style and songwriting techniques.
The ghostwriter for James Brown's autobiography, The Godfather of Soul, Tucker is a contributing editor for The Black Music Research Journal.
Saxophonist Maceo Parker began playing with James Brown in 1964. Parker has released several albums of his own as well as collaborations with others. His latest album is Schools In!, from 2005. This interview originally aired on Oct. 2, 1990.