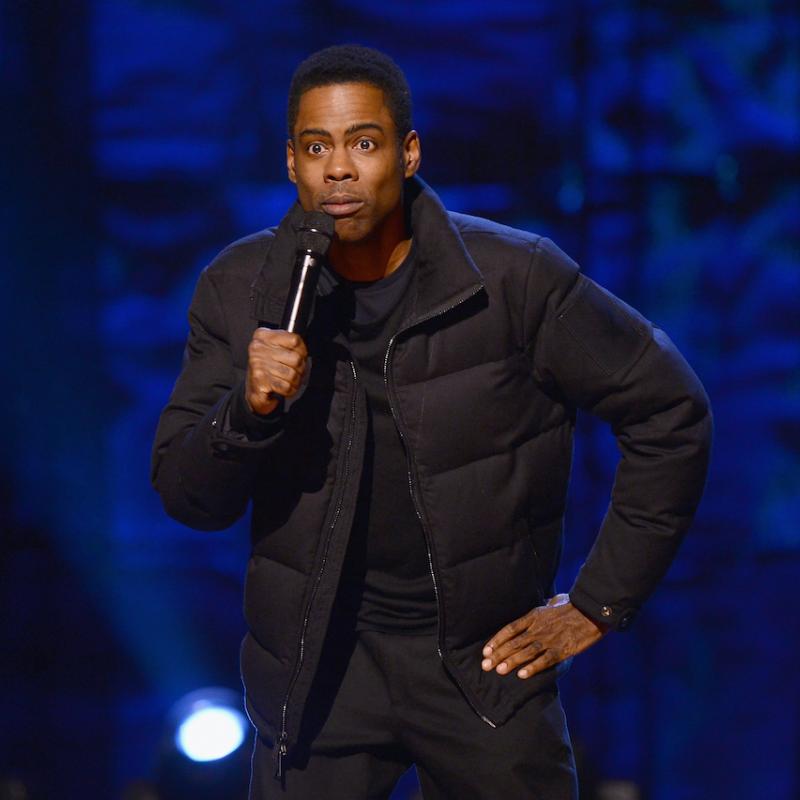 As a Guest
9 segments
"No comedian wants to have to analyze and defend" jokes, says Rock, who wrote, directed and stars in the new film Top Five. He adds: "I'm not a politician; I'm not a thinker. I'm a comedian."
The stand-up comedian says it's hard to pull off jokes about being rich, but "just because you're doing well in life doesn't mean you can't complain, too." Rock's latest project is a film called 2 Days in New York, in which he plays half of an interracial, multinational couple hosting relatives from France.
Rock will host the 2005 Academy Awards, airing Sunday. The comedian spent time on the cast of Saturday Night Live and In Living Color, and his comedy TV specials include last year's Chris Rock: Never Scared and Chris Rock: Bigger and Blacker. This interview was originally broadcast on Feb. 6, 1997.