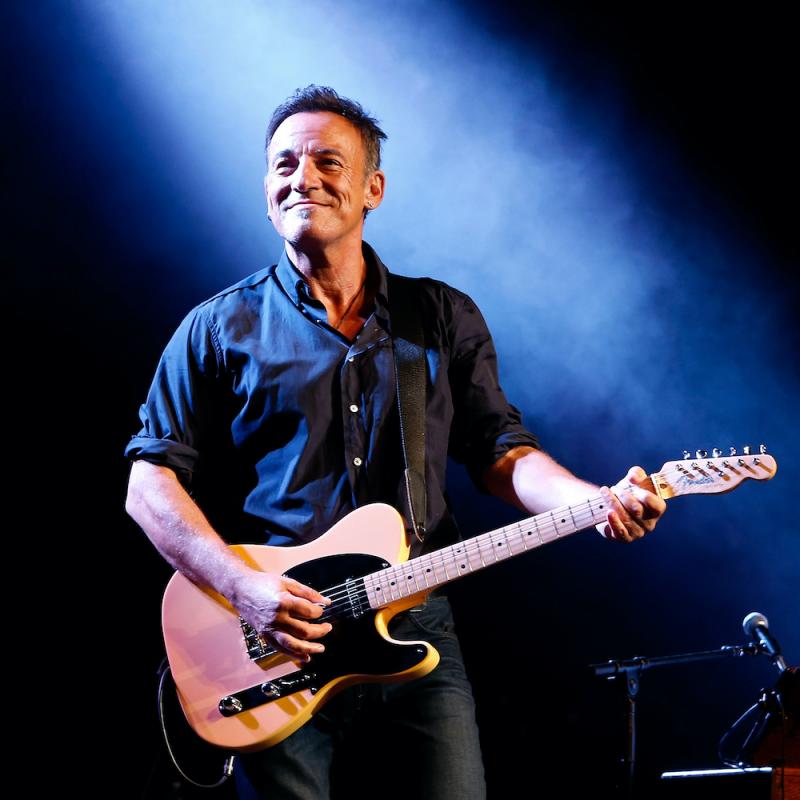 As a Guest
13 segments
This week, we're listening back to some favorite Fresh Air interviews from the past decade. In 2016, Springsteen reflected on how he and his music were shaped by home, roots, family and community.
Springsteen's one-man show closes on Broadway Saturday, then begins streaming on Netflix. He spoke to Fresh Air in 2016, admitting: "People see you onstage and, yeah, I'd want to be that guy."
As a Topic
13 segments
There's clearly a limit to what the former president will say —even on his own platform. Obama's conversation with the Boss is at its most fluid and introspective when the two discuss masculinity.