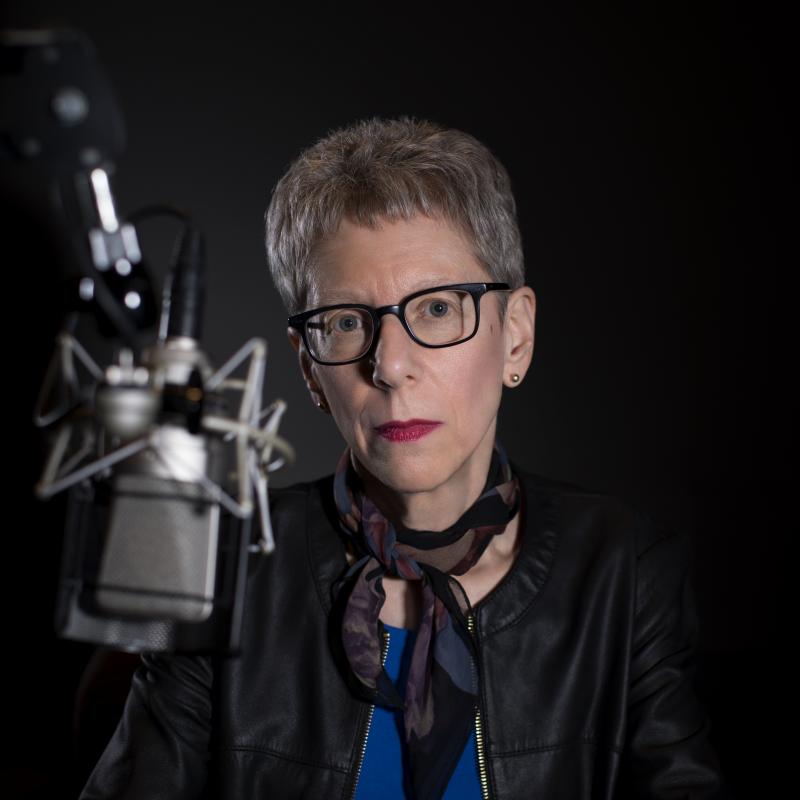 Terry Gross
Terry Gross is the host and an executive producer of Fresh Air, the daily program of interviews and reviews. It is produced at WHYY in Philadelphia, where Gross began hosting the show in 1975, when it was broadcast only locally. She was awarded a National Humanities Medal from President Obama in 2016. Fresh Air with Terry Gross received a Peabody Award in 1994 for its "probing questions, revelatory interviews and unusual insight." America Women in Radio and Television presented her with a Gracie Award in 1999 in the category of National Network Radio Personality. In 2003, she received the Corporation for Public Broadcasting's Edward R. Murrow Award for her "outstanding contributions to public radio" and for advancing the "growth, quality and positive image of radio." Gross is the author of All I Did Was Ask: Conversations with Writers, Actors, Musicians and Artists, published by Hyperion in 2004. She was born and raised in Brooklyn, NY, and received a bachelor's degree in English and M.Ed. in communications from the State University of New York at Buffalo. She began her radio career in 1973 at public radio station WBFO in Buffalo, NY.
Critic Nick Quah says the streaming giant's foray into the music podcast field has been pleasantly experimental, with casual, compelling shows that sound lo-fi and intimate.
Atlantic writer Clint Smith grew up surrounded by Confederate iconography, being told that the Civil War wasn't about slavery. He shares a poem from his forthcoming book, How the Word Is Passed.