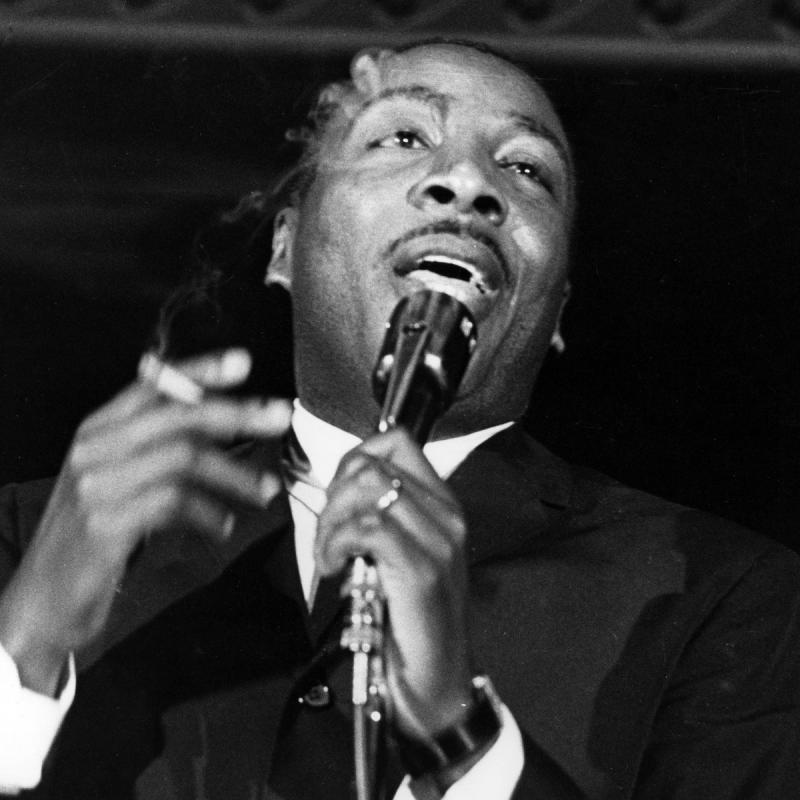 Dick Gregory On Voting and Choice.
Activist Dick Gregory recently gave a speech for the Ford Hall Forum that was recorded by NPR. Today, Fresh Air will play an excerpt of that speech, on the subject "Are Minorities Really Powerless?" The topics addressed in the excerpt are the 1980 presidential election, Gregory's distaste for the concept of "voting for the lessor of two evils," and the "choicelessness" the common voter feels. The speech was given prior to the election.
Other segments from the episode on November 5, 1980
Fresh Air with Terry Gross, November 5, 1980: Interview with Jan and Stan Berenstain; Commentary on American elections.
Jan and Stan Berenstain are the creators of the "Berenstain Bears" and the writers and illustrators of the children's books about the bear family. They have been creating animated holiday specials about the Berenstains for NBC, including an upcoming Thanksgiving special. Their most recent Berenstain Bears book, "Bears Christmas Tree," is an adaptation of their animated Christmas special. They have also written a new book geared towards parents, "How to Teach Your Children About Sex Without Making a Fool of Yourself."
Transcript
Transcript currently not available.
Transcripts are created on a rush deadline, and accuracy and availability may vary. This text may not be in its final form and may be updated or revised in the future. Please be aware that the authoritative record of Fresh Air interviews and reviews are the audio recordings of each segment.
You May Also like
Gregory uses his celebrity platform to raise awareness for a number of different issues, including alcoholism, the policies of the Reagan administration, and the the state of the black community today. He is currently on a hunger strike in solidarity with women in support of the Equal Rights Amendment.
Robert Costa's new book Peril, which he co-wrote with journalist Bob Woodward, centers on President Trump's final days in office — specifically the events leading up to and following the Capitol siege.
Russia expert Fiona Hill warns that American democracy is under attack — from within.
In November 2019, Hill became one of the key witnesses at then-President Donald Trump's first impeachment hearing, where she condemned the false narrative that it was Ukraine, not Russia, that interfered in the 2016 election, and described the Trump administration's parallel policy channel in Ukraine to get dirt on Joe and Hunter Biden.