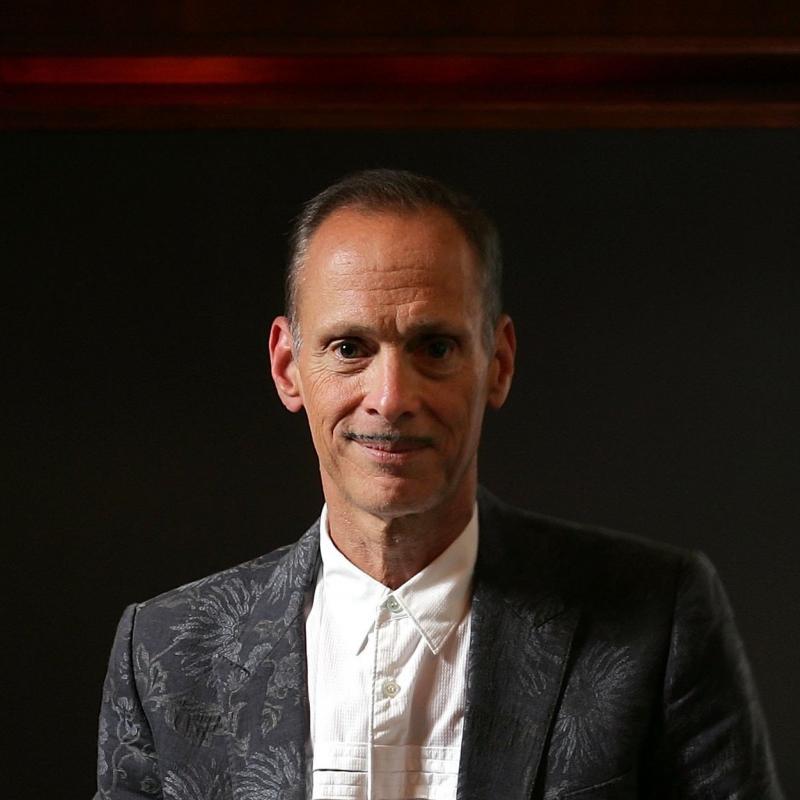 As a Guest
32 segments
John Waters reflects on his morbid fascinations as a boy, and what it's like to be an aging rebel. He has a new memoir.
The filmmaker behind Hairspray and Pink Flamingos made his name setting new lows in bad taste. The Baltimore Museum of Art now has a retrospective of his work. Originally broadcast 2004 and 2010.
Once called the "King of Bad Taste," Waters is known for his off-beat cult films Pink Flamingos and Polyester, as well as the more mainstream Hairspray. Originally broadcast in 1988.
As a Topic
3 segments
Songwriters David Javerbaum and Adam Schlesinger wrote the songs for Cry-Baby, a Broadway musical based on John Water's 1990 film of the same name. Fresh Air's rock critic talks with both about their contribution to the show.
Divine, the late leading lady of John Waters' films. Born Harris Glen Milstead, the 300-pound transvestite passed away in March of 1988, shortly after starring in John Waters' first big budget studio film, Hairspray. He was 42. Divine was an integral part of Waters' ensemble cast, appearing in all his earlier films except Desperate Living. Divine and Waters knew each other from childhood. It was Waters' movie Pink Flamingos that made Divine famous, because he ate dog feces (yes, real feces) at the end of the film.
Film critic Stephen Schiff reviews "Hairspray," the latest film by director and writer John Waters. "Hairspray," a satire of the teen dance shows of the early 60s, follows a long line of wildly eccentric films like "Polyester," "Pink Flamingos," and "Female Trouble." The cast includes Divine, Debbie Harry, Pia Zadora and Sonny Bono.