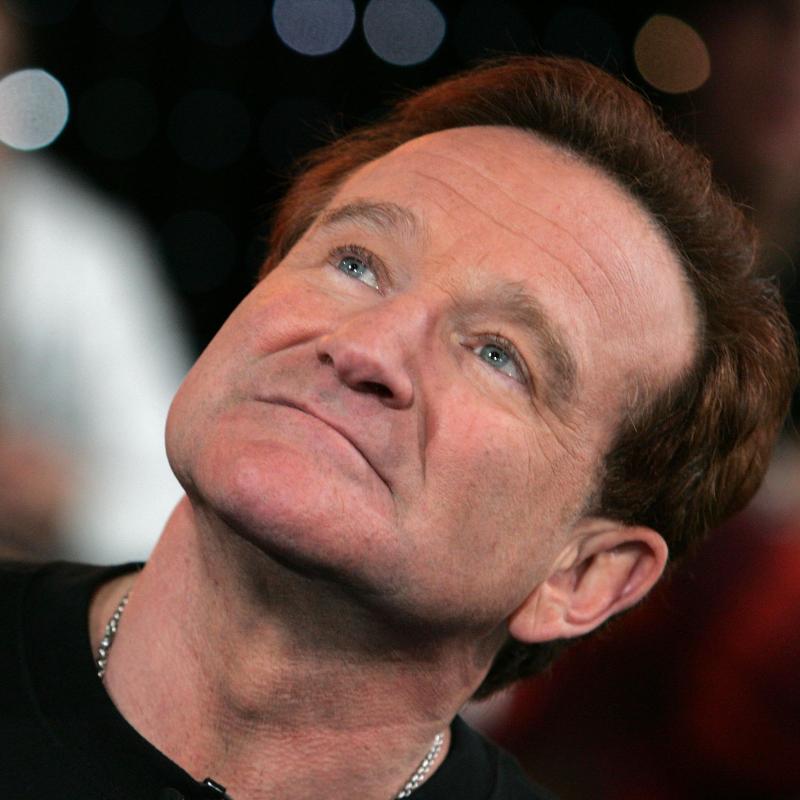 As a Guest
2 segments
The comedian and actor died Monday at age 63. In 2006, Williams spoke with Fresh Air's Terry Gross about improvising, his training and how people expected him to act crazy.
Actor and comic Robin Williams is co-starring in the new animated feature Happy Feet. Recently, he starred in the film The Night Listener.
As a Topic
1 segment
Dave Itzkoff examines Williams' life and death in a new biography. Williams took his own life in 2014; an autopsy later revealed he had Lewy body dementia.