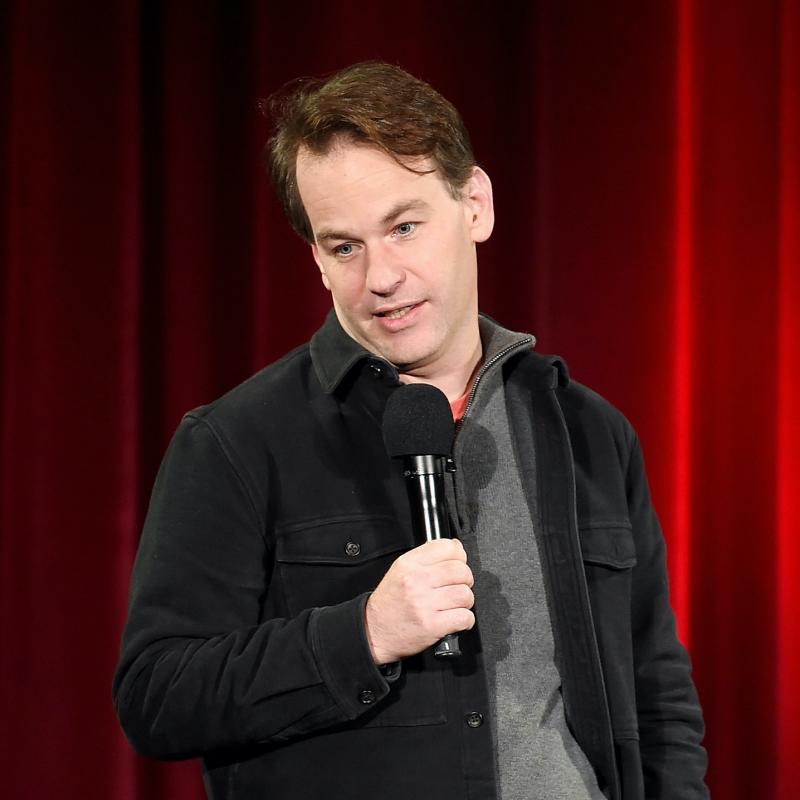 As a Guest
3 segments
Mike Birbiglia explores his ambivalence about parenthood in the new book, The New One: Painfully True Stories from a Reluctant Dad. Stein collaborated on the memoir, contributing her side of the story through poems, published under the name J. Hope Stein.
The comedian co-wrote a film with Ira Glass, of public radio's This American Life, about his life and sleepwalking disorder. But making Sleepwalk With Me, based on Birbiglia's one-man show and comedic memoir, caused Birbiglia anxiety — which exacerbated his disorder.
Comedian Mike Birbiglia has a disorder that makes him sleepwalk. He recounts his worst episode — as well as other painfully embarrassing moments — in his comedic memoir, Sleepwalk With Me.