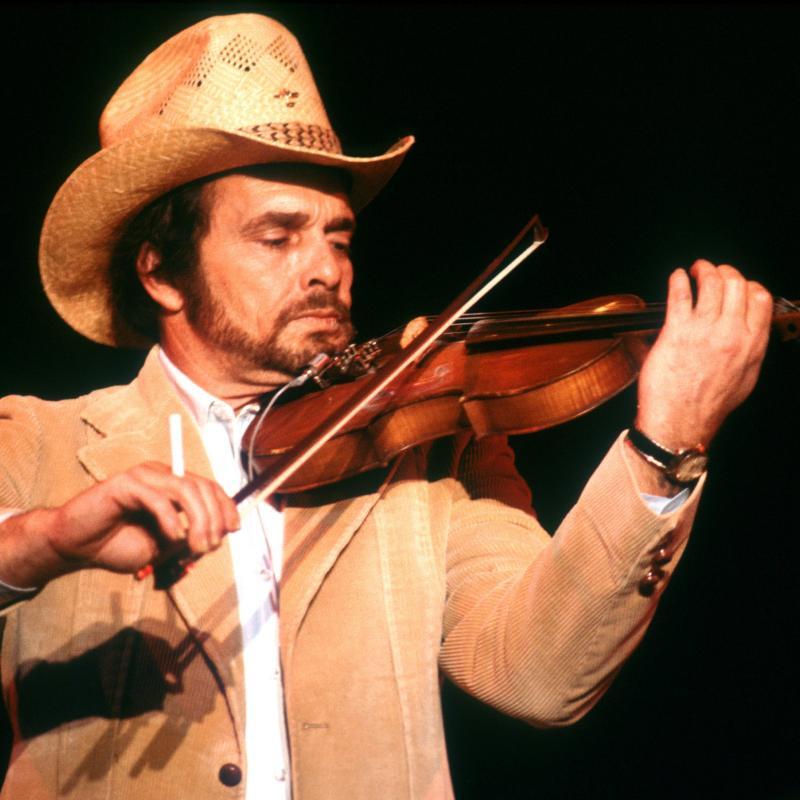 As a Guest
6 segments
The country singer and guitarist, who helped create the Bakersfield sound, spent the early years of his life in and out of prison. After his final release, he recorded several hits about prison life, including "Mama Tried" and "I'm a Lonesome Fugitive." In 1995, he spoke to Terry Gross about his incarceration and his lengthy music career.
Country music legend Merle Haggard is set to receive a 2006 Lifetime Achievement Grammy Award in a ceremony held the day before the Feb. 8 awards show. Haggard is already an inductee of the Country Music Hall of Fame. This interview originally aired on Aug. 14, 1995.
Before he became a musician, Haggard lived the kind of life that's often mythologized in song: hopping freight trains, and doing time prison. In 1994, he was conducted into the Country Music Hall of Fame. Through his career, Haggard has released over 65 albums, most of which have been charted in the major trades. He landed a Grammy Award in 1984 for Best Male Country Vocal Performance for "That's The Way Love Goes." His most recent album was "1996" released years ago. This originally aired 8/14/95.
As a Topic
1 segment
Country-music star Vince Gill and steel guitarist Paul Franklin have teamed up to record a new concept album called Bakersfield.