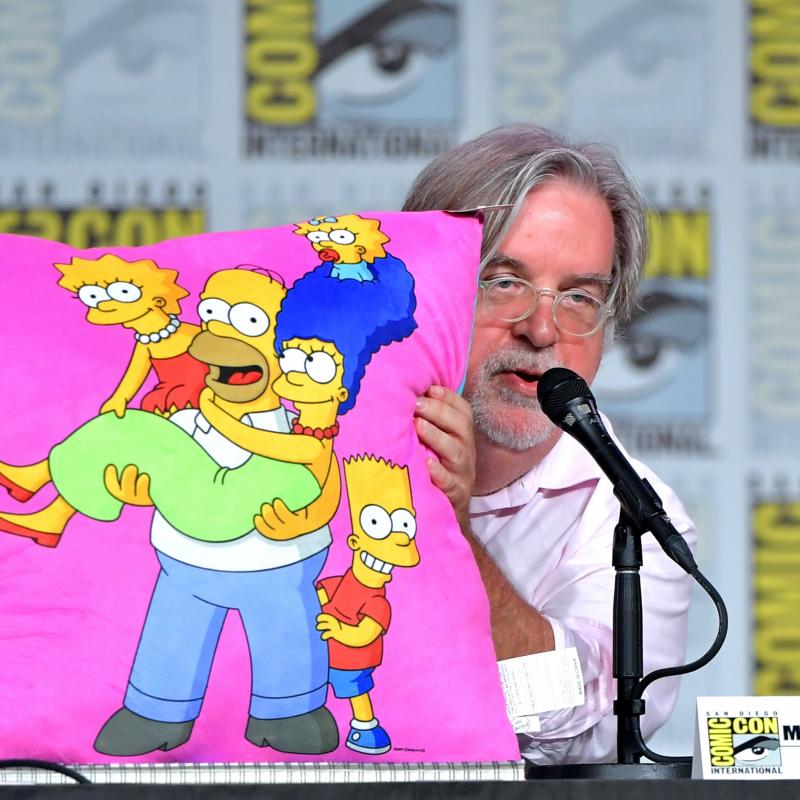 As a Guest
13 segments
We listen back to interviews with some of the show's cast members and writer-producers, plus its music composer. Among those featured: creator Matt Groening and Nancy Cartwright, who voices Bart.
Starting Thursday, FXX will air all 552 episodes of The Simpsons in the longest single-series marathon in TV history. Fresh Air listens backs to interviews with the show's creator, writers and actors.
Matt Groening is the creator of the highly acclaimed animated Fox sitcom The Simpsons. He tells us how the show and its characters evolved, and discusses his role in the production of some 300 episodes. Groening also created the TV series Futurama and still draws the weekly comic strip Life in Hell.