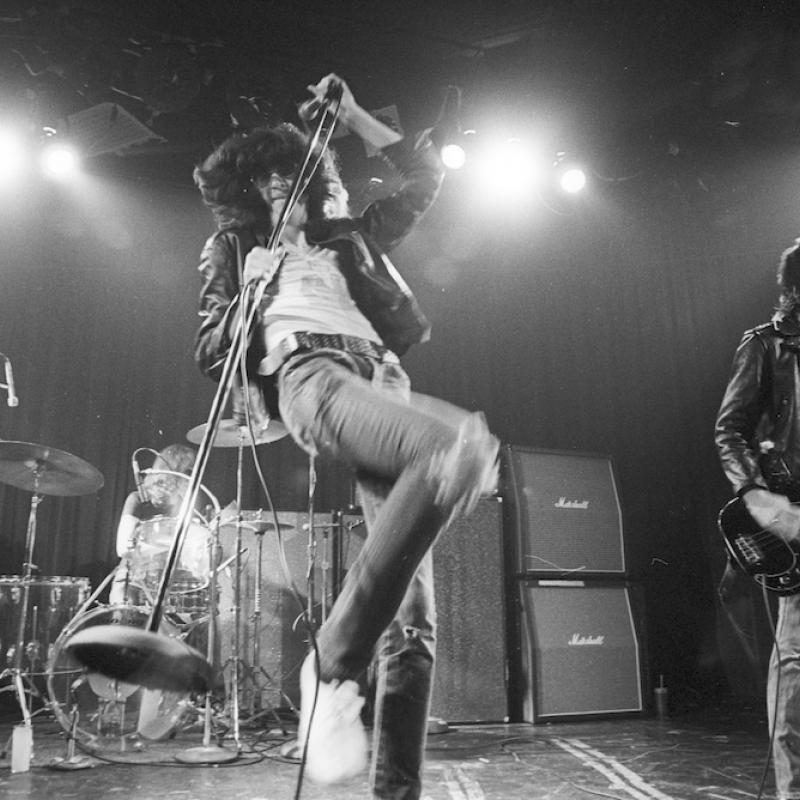 As a Guest
4 segments
The Ramones helped launch the punk rock scene in the mid 1970s with songs that were short, fast and loud. In 1988, lead singer Joey Ramone spoke to Terry Gross about the band's history.
Joey Ramone the lead singer of the punk band The Ramones. He died on Sunday at the age of 49. He had lymphoma. From their start in 1974, the Ramones combined fast, deafening guitar with precise drumming to create a hurricane of sound. Their songs had titles like Beat on the Brat, Gimme Gimme Shock Treatment and Now I Wanna Sniff Some Glue.
An excerpt of a 09/08/1988 interview with Joey Ramone.
As a Topic
1 segment
Rock critic Ken Tucker reviews Don't Worry About Me, the posthumously released CD from Joey Ramone. The lead singer of the punk band the Ramones died last April at the age of 49.