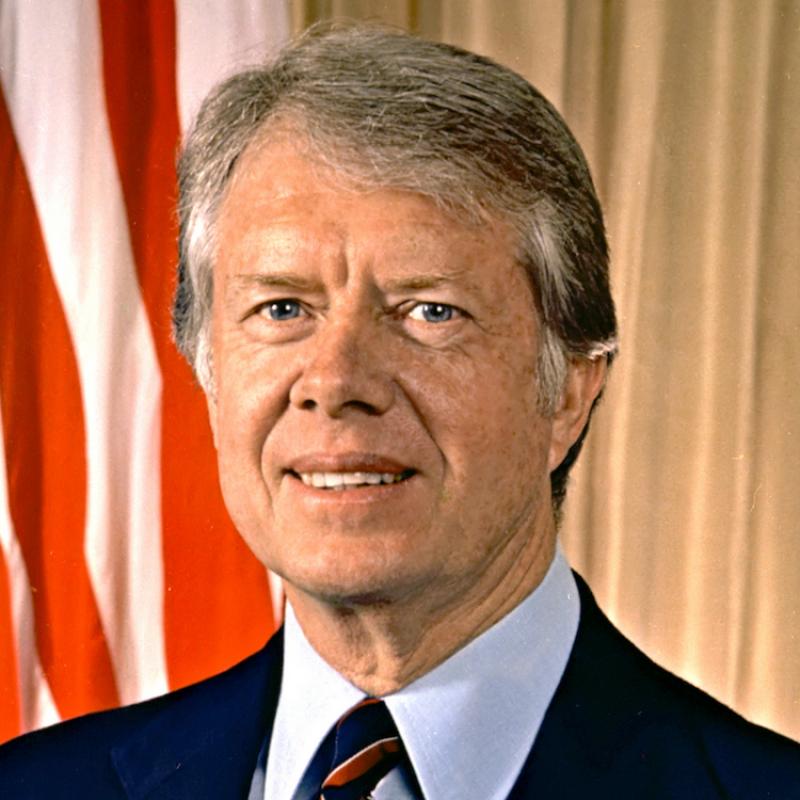 As a Guest
17 segments
Former U.S. President Jimmy Carter received the Nobel Peace Prize this week. He's the third president so honored. We listen to several interviews in which Carter talks about his work as a mediator, his life in the White House and his spiritual life.
In his new book, We Can Have Peace In The Holy Land: A Plan That Will Work, former President Jimmy Carter presents his strategy to end fighting between Israelis and Palestinians.
Former President Jimmy Carter addresses the conflict between Israelis and Palestinians in his new book, Palestine Peace Not Apartheid. Carter has founded a conflict resolution organization and won a Nobel Peace Prize for his mediation work.
As a Topic
7 segments
Journalist Jon Ward talks about the chaos that led Kennedy to challenge Carter for the Democratic nomination — and the long-lasting damage it did to the party. Ward's new book is Camelot's End.
Lawrence Wright's new book examines the 1978 peace deal President Carter brokered between Egypt and Israel. During the tense summit, Carter had "never been angrier," Wright says.
Scholar Randall Balmer explores the interplay between religion and American politics in his book, God in the White House. Balmer is a professor of religious history at Barnard College, and the editor-at-large for Christianity Today.