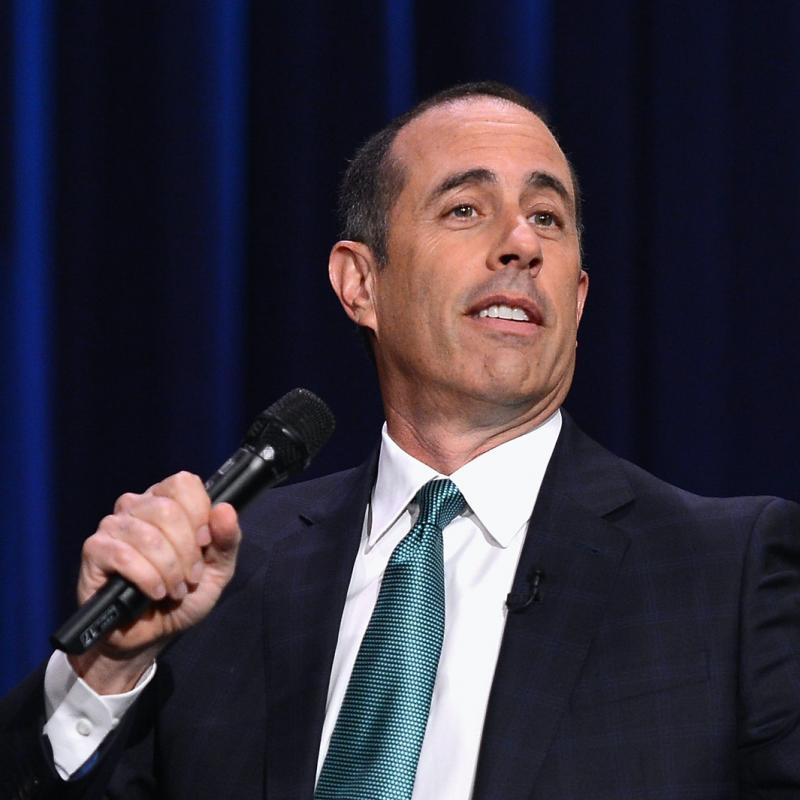 As a Guest
7 segments
Comic and actor Jerry Seinfeld's latest project is the animated film Bee Movie, which he wrote and starred in. Seinfeld is best known for his work on the self-titled NBC series, which ran for nine seasons, earning the actor a Golden Globe Award and an Emmy Award.
Comedian Jerry Seinfeld last sat down with Fresh Air in September 1987, before his TV series made him an international celebrity.
Now he's back, and in a big way: Bee Movie, the animated comedy he's written and produced for DreamWorks, opens this Friday. (Watch clips.) It's about Barry B. Benson, a bee who learns about life outside the hive — and eventually sues humanity for stealing honey.
Fresh Air went national in 1987, and we're celebrating that 20th anniversary by revisiting some classic interviews. First up: Jerry Seinfeld, who sat down with Terry Gross before Seinfeld made him a star.
That hit TV show, of course, catapulted the comedian to fame and won six Emmy Awards before ending its run in 1999. The 2002 documentary Comedian, which followed Seinfeld on a stand-up tour, is available now on DVD. Rebroadcast from Sept. 2, 1987.