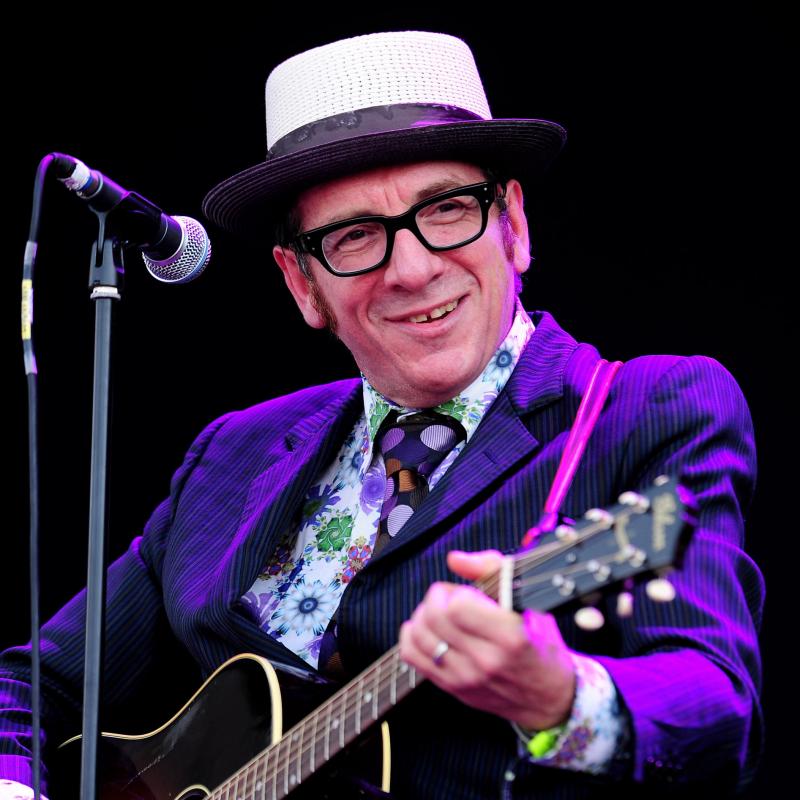 As a Guest
12 segments
British rocker Elvis Costello made his debut with the album My Aim is True 30 years ago.
He got his start with the band The Attractions before going solo; he's since performed, recorded or collaborated with artists as diverse as The Brodsky Quartet, jazz guitarist Bill Frisell, and Burt Bacharach.
An anniversary edition of My Aim is True was released this week.
This interview was first broadcast on Feb. 28, 1989.
omposer Burt Bacharach will turn 75 on May 12. Bacharach is said to have revolutionized the sound of the 1960s. Along with lyricist Hal David, he wrote dozens of hits during the 60s including "What's New Pussycat," "Raindrops Keep Fallin' On My Head" and "This Guy's In Love With You." The songwriting team received every major music industry award in addition to 20 gold records — plus an Academy Award, a Grammy and induction into the Songwriters' Hall of Fame. A new Broadway musical, The Look of Love, is based on their work.
British rock star Elvis Costello. Since he debuted in 1979 with My Aim is True Costello has been one of the most prolific and influential rock acts. His music has been praised for the wit and intelligence of his lyrics, and the inventiveness of the music. Rhino Records is currently reissuing his entire catalog
As a Topic
3 segments
As part of our year-end wrap up, we are sharing the best Fresh Air interviews of 2012. Here we listen back to two interviews we did this year with Stephen Colbert. He talks about the presidential debates, his superPAC, Jesus Christ Superstar and Elvis Costello.
Ken Tucker reviews When I Was Cruel the new release by Elvis Costello. It reunites him with two members of his first rock combo, The Attractions.
Elvis Costello's former bass player, Bruce Thomas. He was with Elvis Costello and the Attractions, from 1977-1987. Thomas has just written a journalistic book about touring with a band based on his own experiences, "The Big Wheel: Rock & Roll and Roadside Attractions." (published by Faber & Faber).