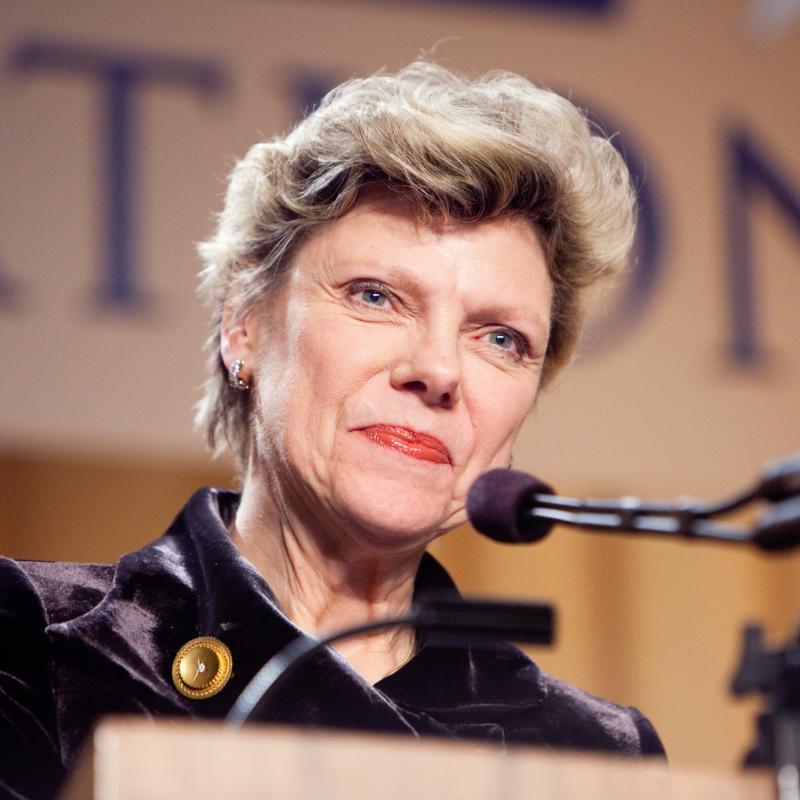 As a Guest
3 segments
Cokie Roberts, Political Analyst for NPR and ABC. Her full name is Mary Martha Corinne Morrison Claiborne Boggs Roberts and she is perhaps the consummate "Washington Insider".
Roberts, who died Tuesday, was a congressional correspondent in the early days of NPR, when there were few women reporters on radio or TV. She later joined ABC News. Originally broadcast in 1993.
Roberts is Political Analyst for NPR and ABC. The daughter of parents who shared a Congressional seat for a combined total of fifty years, Roberts' star in journalism is rising on radio and TV. In a conversation recorded live before an audience, Terry asks her about covering Congress and how her political upbringing affects her reporting.
As a Topic
1 segment
Boggs moved to Washington in 1941, when her husband was elected to Congress. After his plane disappeared on a campaign trip through Alaska, she ran for his seat and won, becoming the first woman elected to Congress from her state.