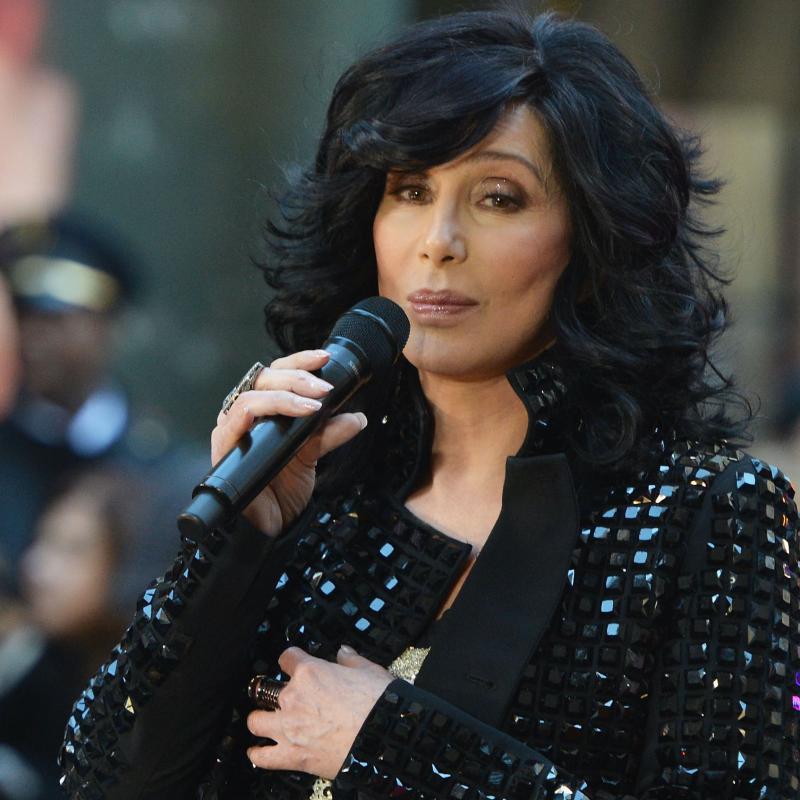 As a Guest
2 segments
Cher talks about her her acting acting career. Last month, HBO premiered the film "If These Walls Could Talk." The pop star co-starred and co-directed the film. Also this year, Cher starred in "Faithful" with Ryan O'Neal and Chazz Palminteri. There's more, a CD called "The Casablanca Years" was released this year featuring many of her past hits. Nickelodeon's TV Land, a cable channel dedicated to old shows, is airing "The Sonny and Cher Show." This interview originally aired 7/2/96.
Singer and actress Cher. She's just released "It's a Man's World" (Warner Brothers), her first CD in five years. She talks Terry about her early life and career.
As a Topic
6 segments
Today, we remember Sonny Bono. He died yesterday afternoon in a skiing accident. He was 62. Bono was completing his second term in the U.S. Congress. He was the second most-requested speaker at House members events during the 1996 campaign season. Although he ended up in politics, many of his know him best for his work in music and show business. Terry Gross spoke with him in 1991, three years before he was elected to Congress. (Rebroadcast of 7/17 and 7/18 1991).
Chaz Bono is the child of Sonny Bono and Cher. In 1990 Star Magazine "outed" Bono as a lesbian. Since then Bono has become an outspoken advocate for lesbian and gay rights. Bono was the former spokesperson for the Human Rights Campaign, a national lesbian and gay political organization. Bono is now Entertainment Media Director for the Gay & Lesbian Alliance Against Defamation.
Bono first gained national fame as half of the "Sonny and Cher" entertainment couple. The two were married but later divorced. Prior to that, Bono worked as a songwriter. He later entered politics and was elected as Mayor of Palm Springs, California from 1988-1992. In 1994, As a Republican from California's 44th Congressional District he was elected to the U.S House of Representatives. Earlier this month, he won re-election to Congress. This interview was originally aired 7/17 and 7/18 in 1991.