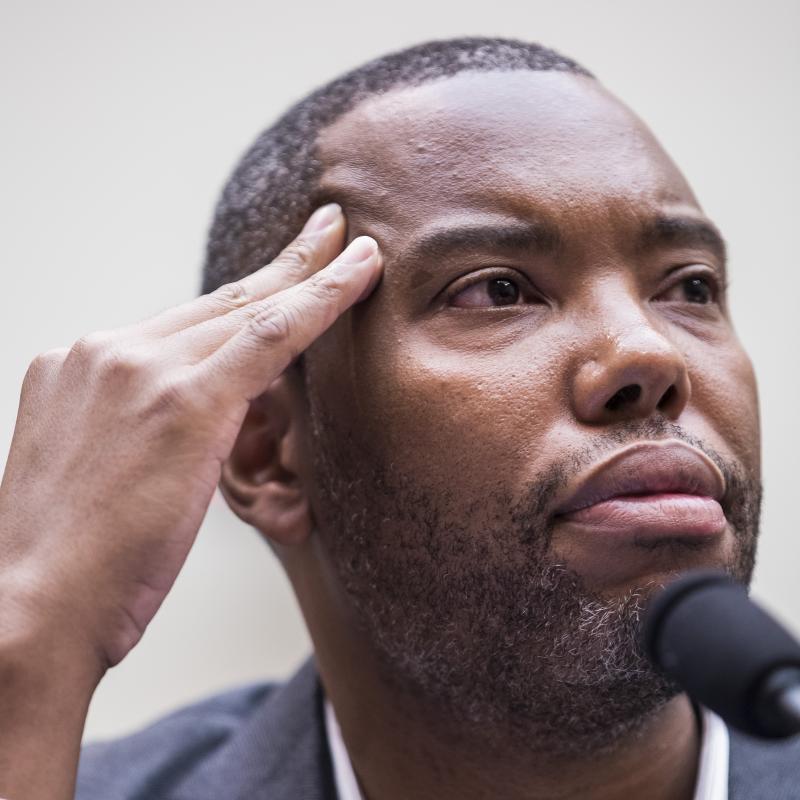 As a Guest
6 segments
Ta-Nehisi Coates' pays tribute to his father in his Memoir.
Atlantic contributing editor Ta-Nehisi Coates describes growing up with a father who was a member of the Black Panthers in his new memoir, The Beautiful Struggle.
Ta-Nehisi Coates grew up in the post-civil rights era, son of a publisher and former Black Panther; he's a contributing editor and blogger for The Atlantic magazine and author of the memoir The Beautiful Struggle: A Father, 2 Sons, and An Unlikely Road to Manhood.