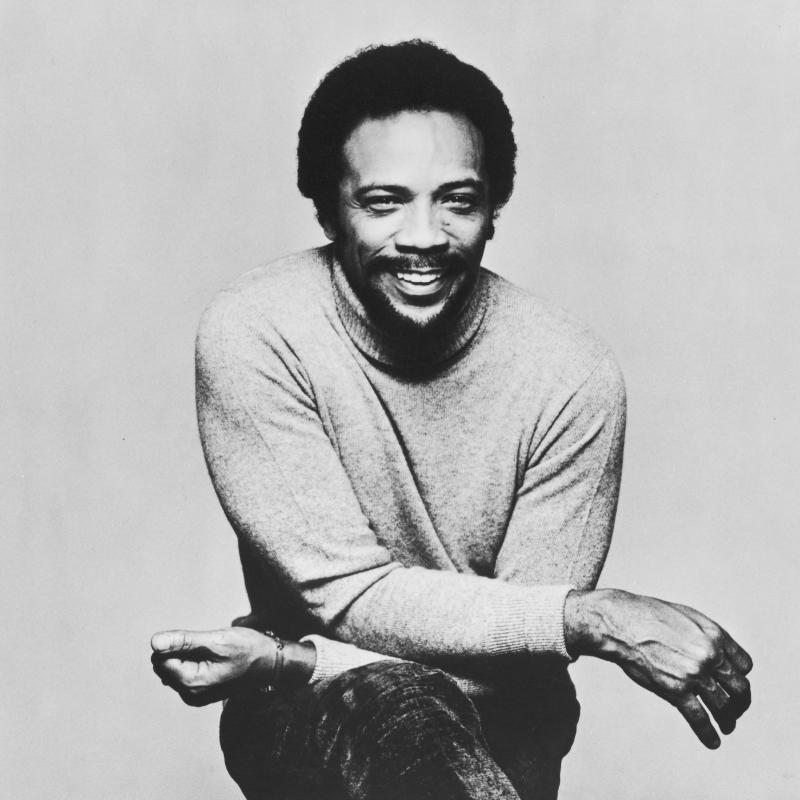 As a Guest
5 segments
Legendary music producer, arranger, composer and media mogul Quincy Jones was inducted into the Rock and Roll Hall of Fame on May 18. In 2001, Fresh Air spoke with him about his career and working with the likes of Ray Charles, Aretha Franklin, Frank Sinatra and Michael Jackson.
This interview was originally broadcast on Nov. 5, 2001.
Quincy Jones started his career as a trumpeter in Lionel Hampton's big band in the early '50s. But Jones never became a noted instrumentalist. What made him famous and wealthy was his work as a record producer — perhaps, most notably, for the Michael Jackson mega hit Thriller.
As a teenager he played backup for Billie Holiday, along with his 16-year-old friend, Ray Charles. (Rebroadcast from Nov. 5, 2001.)
As a Topic
8 segments
Rashida Jones, stars with Bill Murray in the new movie "On The Rocks," which was just nominated for a Critic's Choice Award for best comedy. It was written and directed by Sofia Coppola and draws on Coppola's relationship with her famous father, Francis Ford Coppola. Jones made a Grammy Award-winning documentary about her famous father, Quincy Jones. Her mother, Peggy Lipton, starred in the series "The Mod Squad." Rashida Jones co-starred in seven seasons of the NBC comedy series "Parks And Recreation" as Ann Perkins.