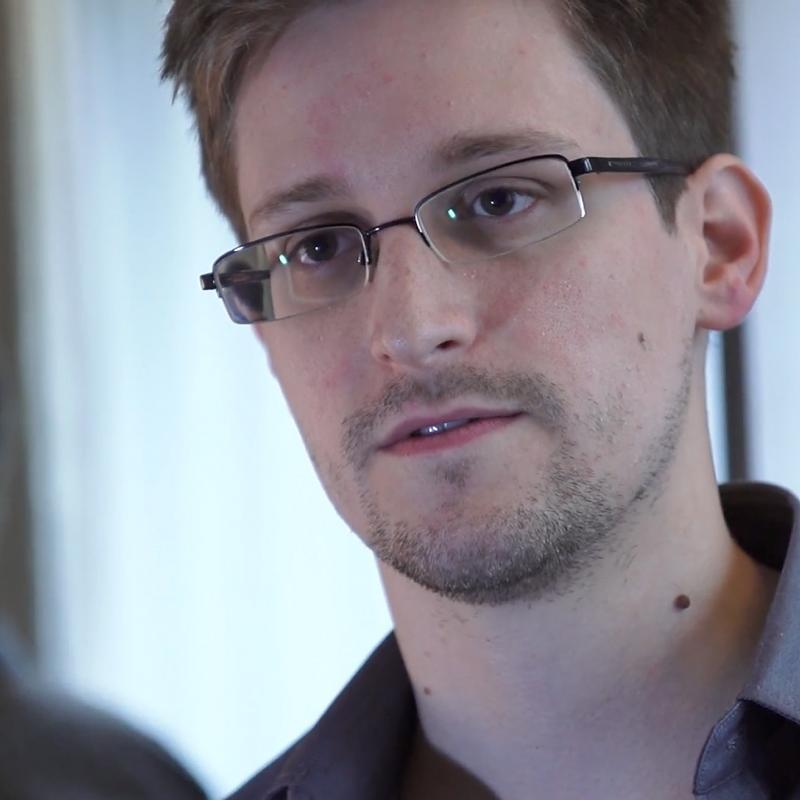 As a Guest
1 segment
In 2013, Edward Snowden was an IT systems expert working under contract for the National Security Agency when he traveled to Hong Kong to provide three journalists with thousands of top-secret documents about U.S. intelligence agencies' surveillance of American citizens.
As a Topic
6 segments
During his 20-year tenure running the British newspaper The Guardian, Alan Rusbridger collaborated with NSA contractor Edward Snowden and WikiLeaks founder Julian Assange on blockbuster stories drawn from secret government documents. He also had to help remake the paper in the digital age.
Stone's new film presents the exiled former NSA contractor as a heroic whistle-blower. Critic David Edelstein says movie's take on Snowden is entertaining — but also a bit one-sided.
Laura Poitras' new film isn't artfully shaped like her other documentaries. But she captures scenes as history is being made — and it will make you look both ways when you're on the street.