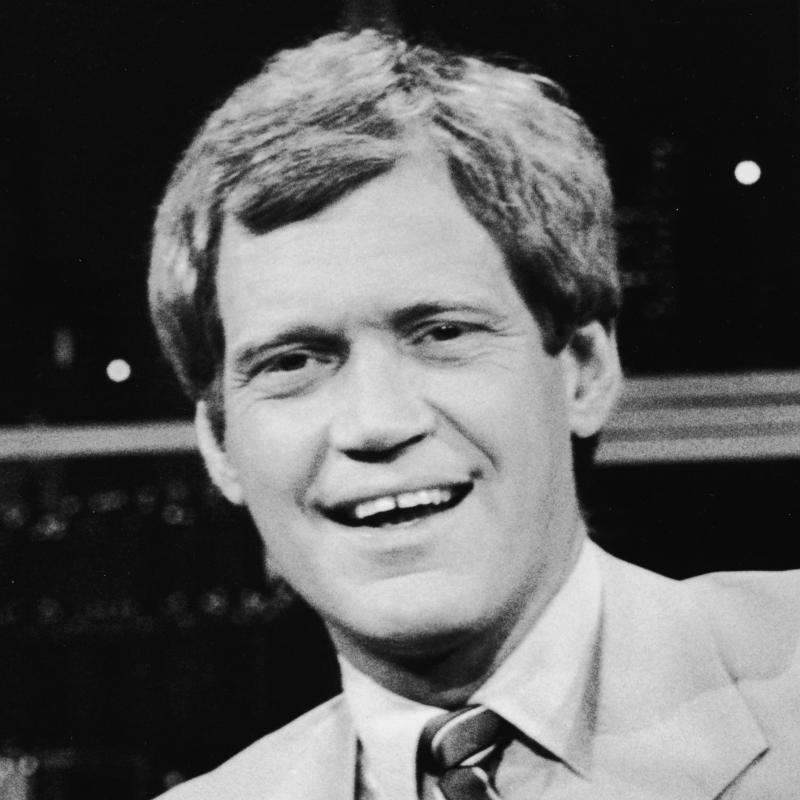 As a Guest
2 segments
Fresh Air kicks off its late night TV theme week with a 1981 David Letterman interview, in which the host describes how late night TV changed the comedy business, and a 1988 interview with one-time Tonight Show executive producer Fred de Cordova.
The comedian's morning television program, The David Letterman Show, was recently canceled. Since then, he's been a frequent guest host on The Tonight Show. Letterman explains the differences between daytime and evening programming, as well as how he paid his dues as an up-and-coming comedian.
As a Topic
4 segments
Last night, after 33 years on TV as a late-night talk show host, David Letterman presented his final program. David Bianculli says Letterman's final show was a strong end to an illustrious career.
The off-beat funnyman retires this month after 33 years hosting late-night television. Fresh Air's David Bianculli says that David Letterman's humor "provided a new blueprint for the TV talk show."
CBS announced Thursday that the spot held by David Letterman for 21 years will go to Stephen Colbert.