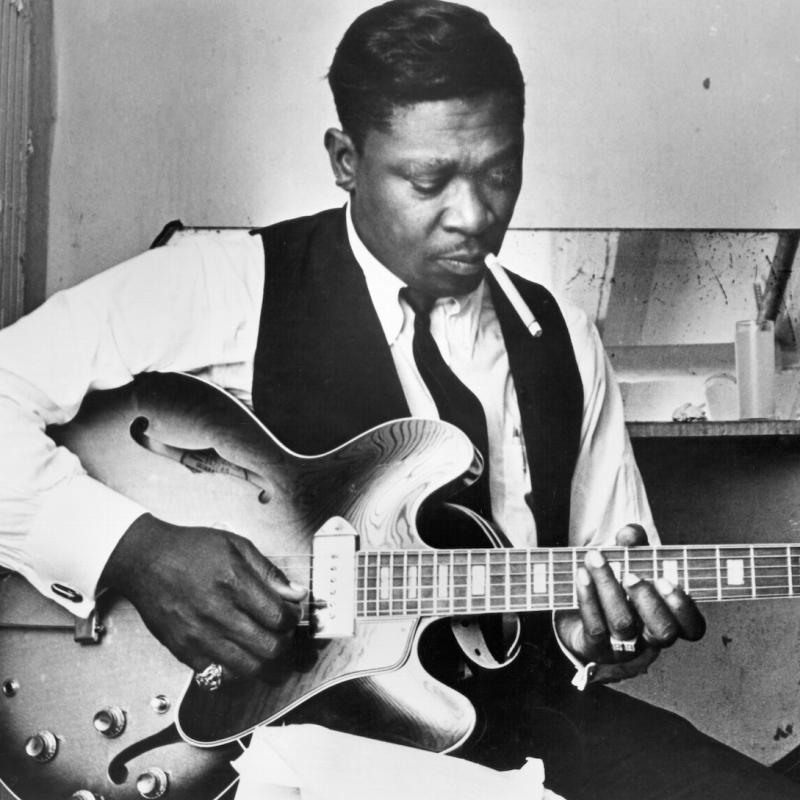 As a Guest
12 segments
Blues legend B.B. King's 60-year career has included a string of hits, including You Know I Love You, Bad Luck and The Thrill Is Gone. He has received many awards, including a Lifetime Achievement Grammy and the Presidential Medal of Freedom.
Blues singer and guitarist B.B. King celebrated his 80th birthday on Sept. 16, 2005, and also released the new album 80, featuring blues duets with musicians including Elton John and Eric Clapton. This interview originally aired on Oct. 22, 1996.
He's known as the King of the Blues. B.B. King was born on a cotton plantation in Mississippi before moving to Memphis where he began his career. Since then, among numerous other awards, he's received seven Grammies, an MTV award, and a Presidential Medal of the Arts. He is also a member of the Rock-and-Roll Hall of Fame. In his biography, entitled "Blues All Around Me"(Avon Books) he recounts his life from his early days in Mississippi, to breaking into the music business in Memphis, to his career today. Terry Gross talked to him just after his book was published.