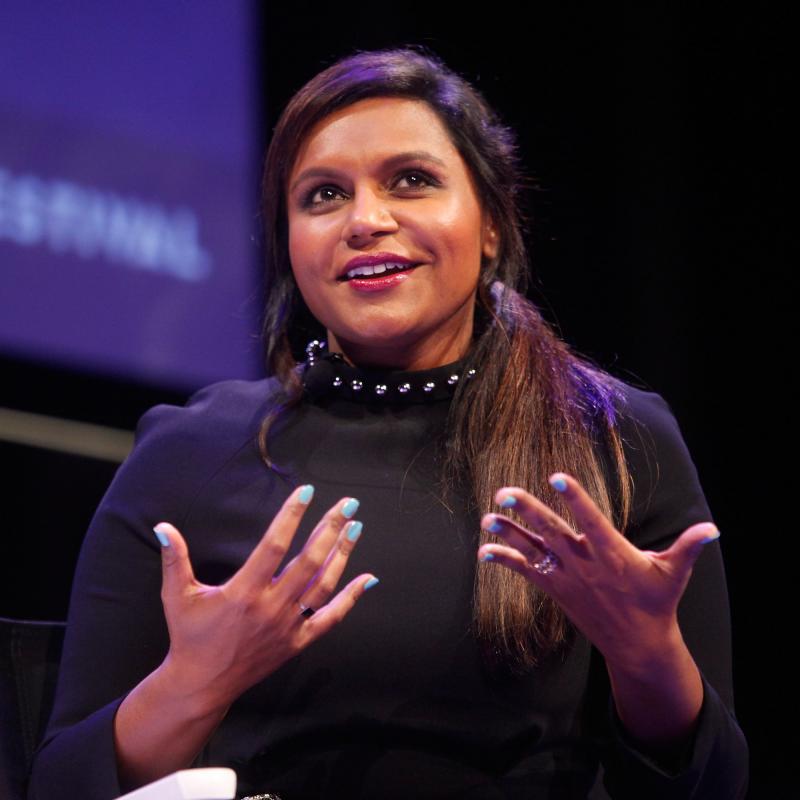 As a Guest
6 segments
When nerds are depicted on screen, they are often bookworms and wallflowers who struggle to stand up for themselves. That's not the type of nerd Mindy Kaling wanted to focus on in Never Have I Ever, the Netflix series she co-created with Lang Fisher.
The actress played Kelly Kapoor on The Office, a role she also wrote and produced. Now she runs a new Fox comedy, The Mindy Project, in which she stars as an obstetrician whose personal life is a mess. Kaling tells Fresh Air that her late mother inspired her character's career.
This interview was originally broadcast on Nov. 2, 2006.
Between them, Greg Daniels and Mindy Kaling, wrote a number of classic episodes for NBC's The Office, including "Take Your Daughter to Work Day" and "The Dundies." Kaling, who plays Kelly on the show, has also appeared in The 40-Year-Old Virgin and The Five-Year Engagement, and currently stars in her own comedy series, The Mindy Project. Daniels has a history of TV comedy writing. He has worked on Saturday Night Live, Seinfeld, King of the Hill, Parks and Recreation and The Simpsons.