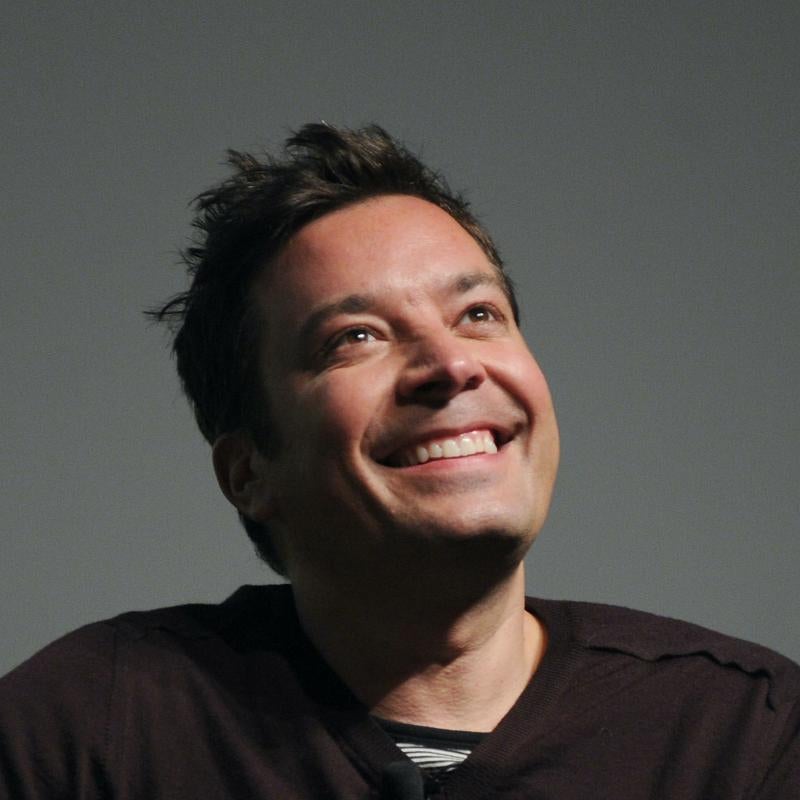 As a Guest
7 segments
As a kid, Fallon smiled even when he was in trouble: "There was a report card from kindergarten and the comment from the teacher was, 'Jimmy smiles too much.' " Originally broadcast Oct. 12, 2017.
Jimmy Fallon talks about hosting The Tonight Show and lots of other things including his new children's book, and a bizarre injury to his finger that landed him in the ICU for ten days.
Fallon is thankful for slow walkers, people named Lloyd and the word "moist." The comedian and host of Late Night collects more than 100 nuggets of gratitude in a book called Thank You Notes. He talks with Terry Gross about giving thanks and doing impressions.
As a Topic
4 segments
On Monday night, Jimmy Fallon paid homage to 60 years of Tonight Show history while claiming his own place in line. "I just want to do the best I can and take care of the show for a while," he said. "If you guys let me stick around long enough maybe I'll get the hang of it."
Ahmir "Questlove" Thompson, the co-founder of and drummer for the hip-hop band The Roots, has been a musician since he was a teen. In Mo' Meta Blues, he explains how his musician father groomed him for a life in show business from an early age.
Drummer Ahmir Thompson, also known as "Questlove," talked with Fresh Air in 2003 about his career in the hip-hop group The Roots.