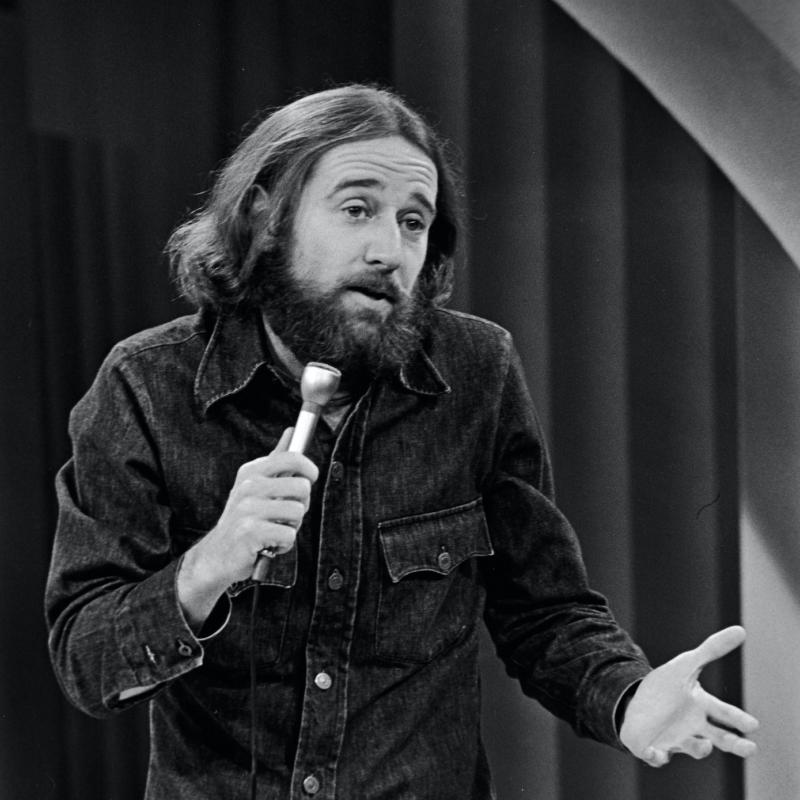 As a Guest
7 segments
Carlin has written his first book called "Brain Droppings" (Hyperion Books). It's a collection of original humor pieces. He has been working in comedy for forty of his sixty years.
Carlin has written a new book "Brain Droppings" which is published by Hyperion. In this archival interview, he talks about his famous "seven dirty words' routine. (REBROADCAST from 6/1/90)
Carlin stirred up controversy with his bit about seven words inappropriate for broadcast. He joins Fresh Air to talk about about obscenity, performance, and his past drug use.