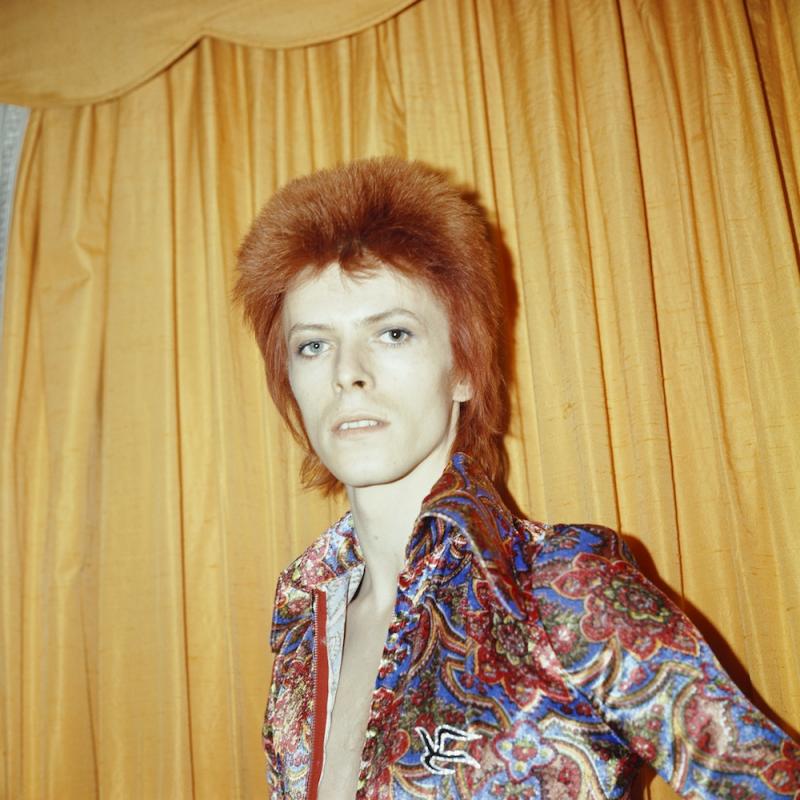 As a Guest
5 segments
It's been 30 years since he created the gender-bending Ziggy Stardust, and produced the now classic album, The Rise and Fall of Ziggy Stardust and the Spiders from Mars. Over the years Bowie has produced albums for Lou Reed and Iggy Pop, and collaborated with Brian Eno. Bowie also starred in the films The Man Who Fell to Earth, Merry Christmas, Mr. Lawrence and Basquiat. This interview first aired September 4, 2002.
It's been more than 40 years since David Bowie created the gender-bending Ziggy Stardust and released the now-classic album The Rise And Fall Of Ziggy Stardust And The Spiders From Mars. With it, Bowie helped invent glam-rock. In conversation with Fresh Air's Terry Gross from 2002, Bowie was in the midst of making the following year's Reality, and here talks about leaving characters in his songs, his love of Tibetan horns, and his childhood desire to write musicals and play saxophone in Little Richard's band.
As a Topic
4 segments
Rock historian Ed Ward examines glam rock, the 70s movement that glorified glitter, fashion. The two best examples are David Bowie and T. Rex.