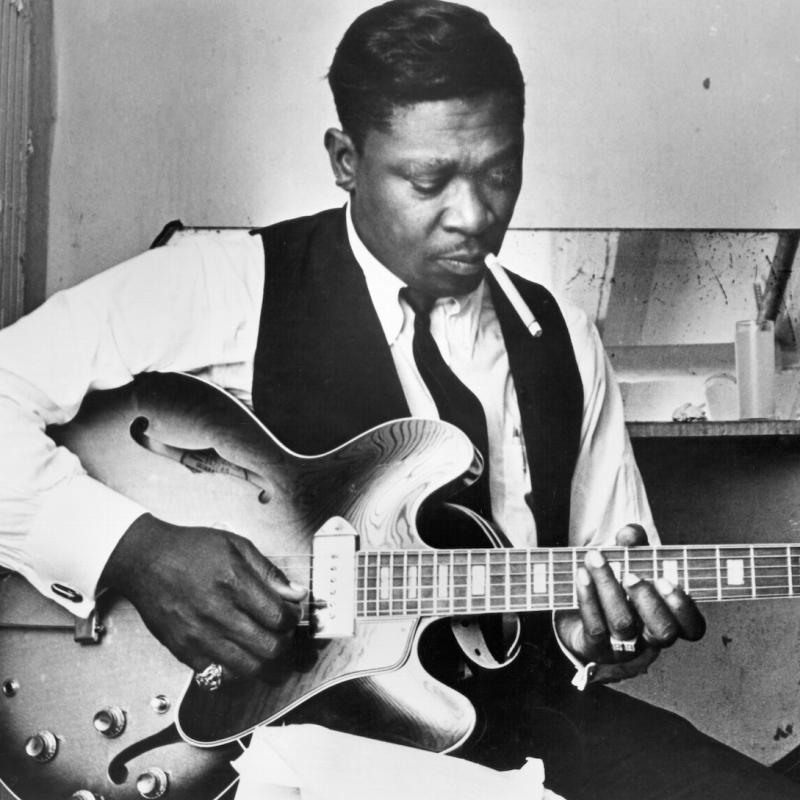 As a Guest
10 segments
"I developed in my head that I'm never any better than my last concert or the last time I played," B.B. King told Fresh Air's Terry Gross in 1996.
Blues legend B.B. King's 60-year career has included a string of hits, including You Know I Love You, Bad Luck and The Thrill Is Gone. He has received many awards, including a Lifetime Achievement Grammy and the Presidential Medal of Freedom.
Blues singer and guitarist B.B. King celebrated his 80th birthday on Sept. 16, 2005, and also released the new album 80, featuring blues duets with musicians including Elton John and Eric Clapton. This interview originally aired on Oct. 22, 1996.