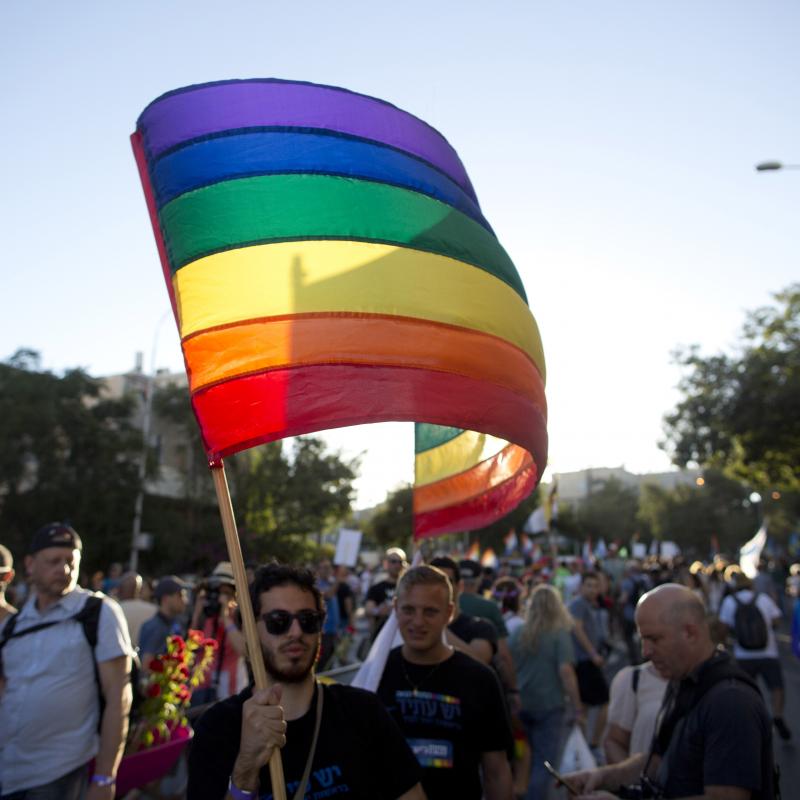 Lexicographers know they're in the hot seat as they confront the changing use of the word "marriage." Linguist Geoff Nunberg says the key to getting the new definition right is to crisply describe everything that's in the category and nothing that isn't.
A segment from the NPR show "This American Life". It's about a family broken apart by the son's homosexuality. The program, titled "Sissies" originally aired on T.A.L. 12/13/96. "This American Life" is produced at WBEZ in Chicago.
Commentator Maureen Corrigan reflects on the opening of the Holocaust Memorial Museum and the Gay Rights March, two events which overlapped recently in Washington, D.C.