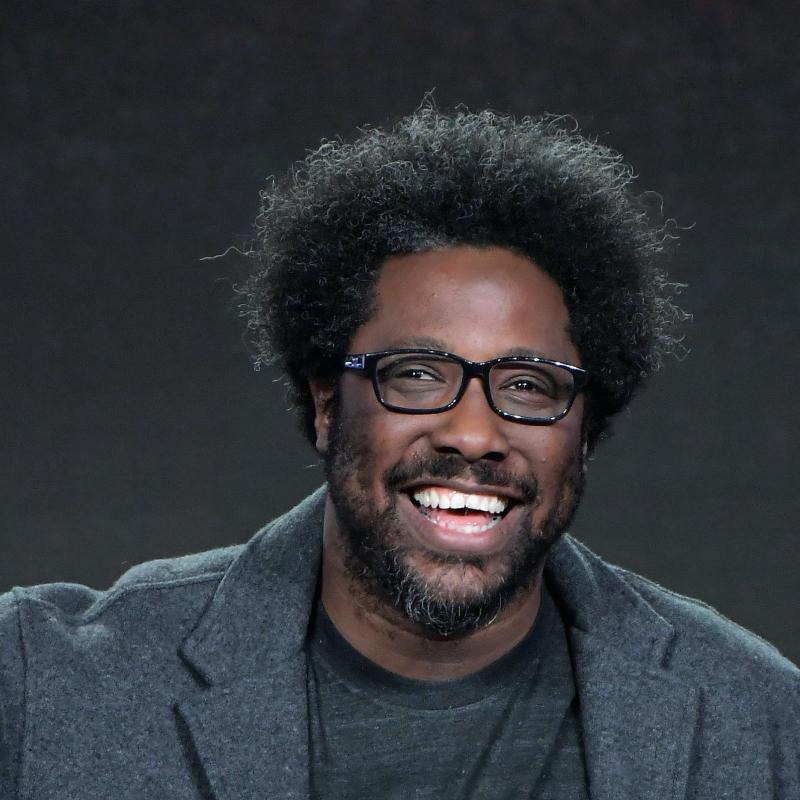 As a Guest
6 segments
Bell's CNN series is nominated for three 2018 Emmy awards. He talks about his genealogy and why he likes the word "negro" in an excerpt of this 2018 interview with Terry Gross.
Comic W. Kamau Bell talks about his new comedy special, searching his ancestry, and raising his bi-racial daughters in the Trump era.
Comic W. Kamau Bell has spent much of his life feeling awkward. A self-described "tall, rangy black dude," Bell was often mistaken for a basketball player growing up — except that serious asthma and allergies meant he spent the bulk of his childhood indoors watching TV.